Beijing's PM2.5 density down 13.4 pct
The average density of PM2.5 in Beijing from January to November was 58 micrograms per cubic meter, down 13.4 percent year on year, the municipal environment authority said Friday.

According to the municipal environmental protection bureau, the city's PM2.5 density stood at 46 micrograms per cubic meter in November.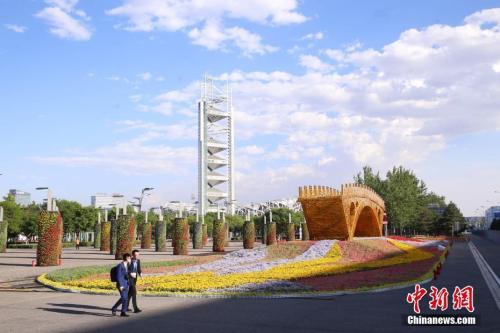 File photo via Chinanews.com
Due to adverse weather conditions, the PM2.5 density in January and February rose by 70 percent year on year. However, the following eight months achieved the levels lowest in the past five years.
In 2013, the State Council introduced 10 measures to improve air quality and set a goal for PM2.5 density in Beijing to be brought under 60 micrograms per cubic meter by the end of 2017.
The authority said favorable weather conditions and more extensive use of clean energy have contributed to the improvement of air quality in Beijing.