Chengdu, more than just giant pandas
People's Daily online
1539053979000
Although Chengdu is synonymous with the giant panda, there's a whole lot more in this vast city to explore. On a recent trip, People's Daily Online went on a mission to find out what's on offer in Chengdu, a place which provides a hefty mix of ancient culture and pioneering industry at the same time.
Of course, it wouldn't be a trip to Chengdu without stopping off to see the pandas. The Chengdu Research Base of Giant Panda Breeding is around 10 km from central Chengdu and is a beautiful way to spend the morning. It's best to arrive early, as the pandas are most energetic during feeding time, usually between 7.30 a.m.and 8.30 a.m., after which time they tend to enjoy a long, mid-morning nap.
The base is a non-profit research and breeding facility for giant pandas and other rare animals. It was founded in 1987 with just six giant pandas which were rescued from the wild.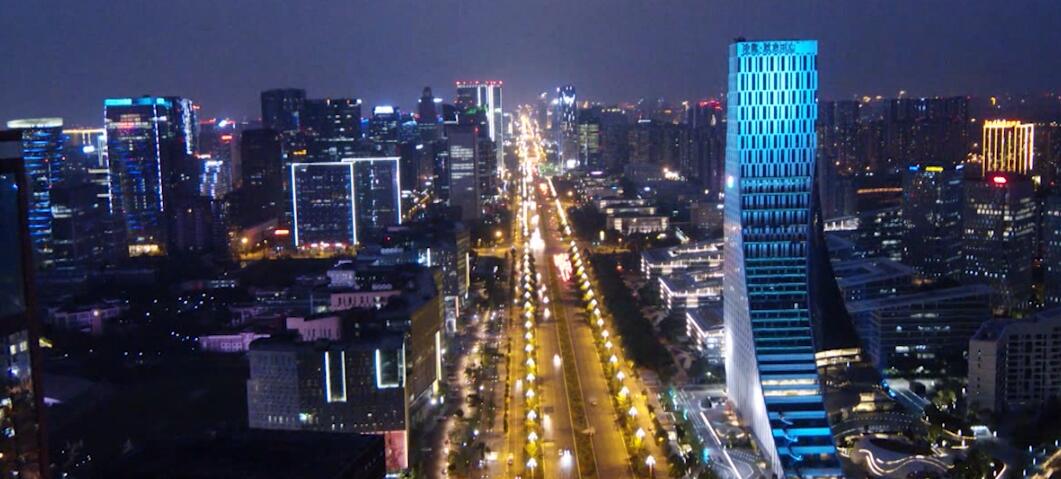 (Photo: People's Daily Online)
It's fantastic to see how laid back these pandas are and how the base tries to conserve wildlife.Their conservation efforts are working, with brand new baby pandas to prove it.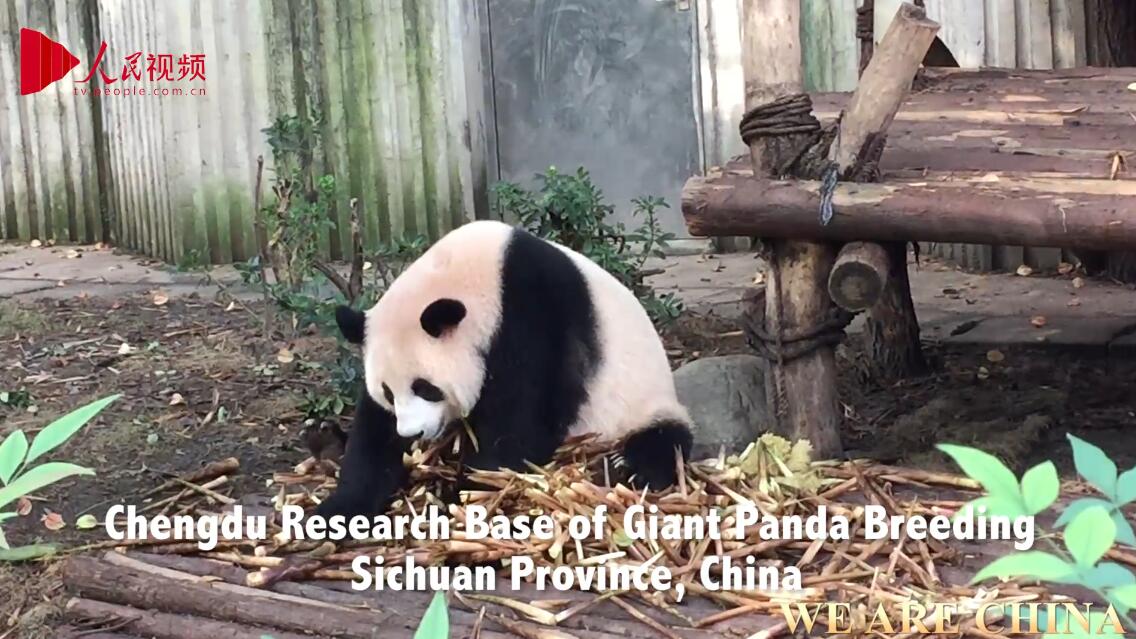 (Photo: People's Daily Online)
As the pandas start their mid-morning nap, it's time to move on to our next location.
On the opposite side of the city lies one of Chengdu's three key preservation areas, Kuanzhai Xiangzi. The area is made up of three parallel streets, known in English as Wide Alley, Narrow Alley and Well Alley, which have been here since the Qing Dynasty(1644-1911), with tiny alleyways and courtyards joining them together.
The ancient site is representative of Chengdu folk history, and today the courtyards house everything from restaurants to tea shops, meaning it's a great place to come and get a glimpse of old Chengdu while sampling some local snacks. Although most streets are hectic, you are sure to stumble upon a quiet street with someone playing traditional music, catapulting you back to the past.
However, Chengdu isn't just a hub of ancient culture; it's also a hub of new technology. The Chengdu Hi-tech Industrial Zone was established as a space for science and technological enterprises to expand in Sichuan province.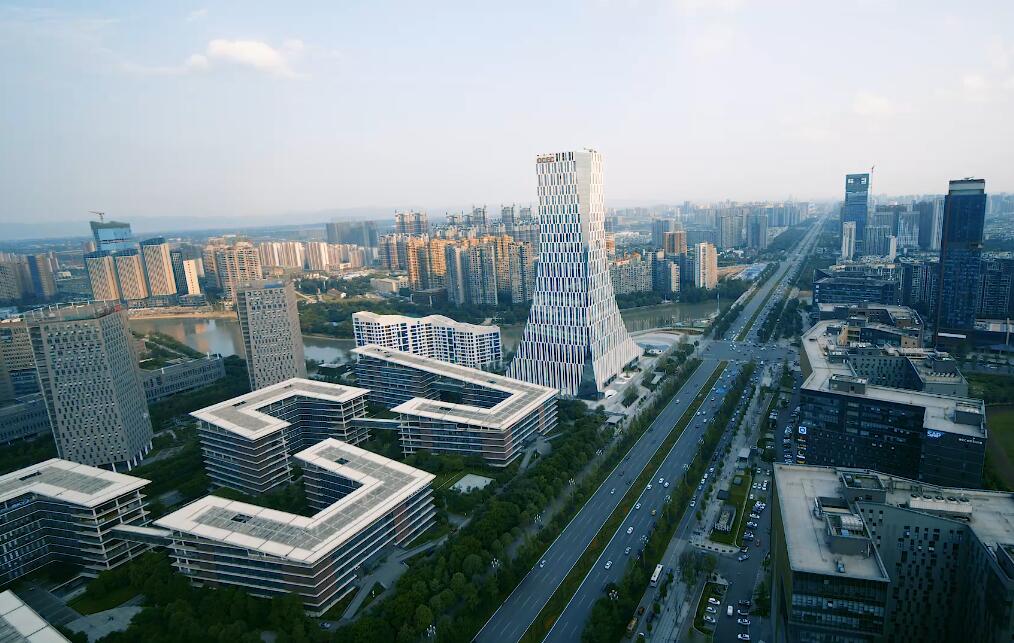 (Photo: People's Daily Online)
People's Daily Online went to meet two companies based here, to find out how the Zone is helping entrepreneursthrive in Chengdu.
Our first stop, Sichuan AOSSCI I Technology Co., Ltd, specialize in drone technology. The company's COO, Liu Yang, explains, "Our drones and application systems are being used in areas like public security, aerial mapping, emergency response and rescue, environmental monitoring and surveillance. We've integrated our advanced technology into these traditional industries," adding, "we've managed to bridge many gaps between technology and its application."
He explained that companies like his have Chengdu Hi-tech Industrial Zone to thank for their care and assistance to entrepreneurs. The zone has also been an excellent platform to display their products in Chengdu as well as throughout Sichuan province.
"We focus on smart visual analysis, such as pattern recognition and computer vision analysis. Now we call it AI, artificial intelligence," Wu Jiemin, President of Vision-Zenith Tech. Co., Ltd, tells People's Daily Online.
Based in the same location, Wu says his company wouldn't be what it is today without the Zone's help.
"The Chengdu Hi-tech Industrial Development Zone supported us a lot when we were beginning as a startup. Look where we are today – now we pay over 10 million yuan in taxes to the Chengdu Hi-tech Industrial Development Zone. Moreover, we have over a hundred employees, having offered many employment opportunities – but without the Zone's high efficiency in doing business or its preliminary support to us we wouldn't have grown into the company we are today."
As night falls over Chengdu, there's time for one more stop. Knowing how famous Sichuan cuisine is all over China, there's only one way to round off a day here.
We head to one of the most famous restaurants in town to try one of China's most loved dishes – hot pot.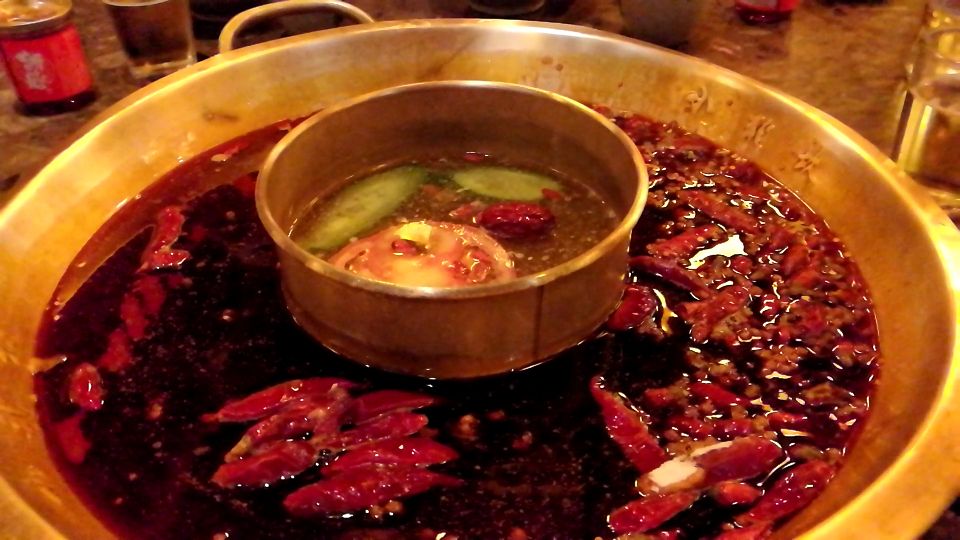 (Photo: People's Daily Online)
Hot pot is made up of a bowl of bubbling, spicy soup, usually with a less spicy chicken broth accompanying it. It's served with a variety of raw meat and vegetables which you dip into the broth to cook. To season, add oils, crushed garlic and chives to a dish and mix. It's best served with a group of friends to discuss the day with long into the evening, ordering more food as you go.
Although we only had one day to explore Chengdu, it's clear this city has everything to offer from ancient culture to state-of-the-art technology. A hub of both old and new, it's a city with more to offer than just giant pandas. Although, they do make a great addition!