Beijing launches mini-app to enable quick access to group epidemic status
China.org.cn
1668503743000
Beijing launched a new WeChat mini-app yesterday that will enable managers of a group or institute to acquire the epidemic status of all its members at once.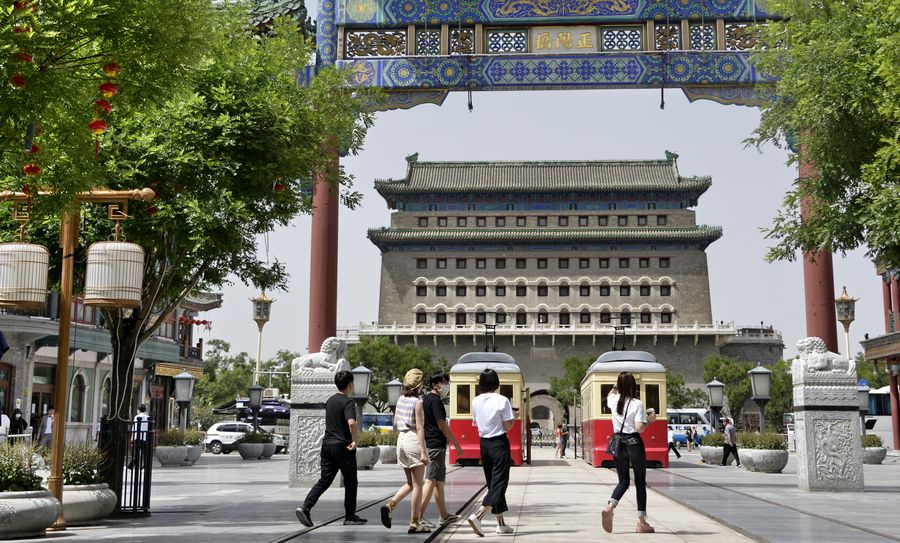 The new function will enable involved parties to get a clearer picture of the epidemic situation in the city, thus greatly facilitating the epidemic prevention and control efforts.
Once the manager of a group or institute completes certification in the mini-app, he or she will be able to able to check the health code status, nucleic acid test results, and vaccination status of all its members with just one click.
According to the Beijing Municipal Bureau of Economy and Information Technology, the mini-app compares data with the Beijing Health Kit four times a day at 6 a.m., 9 a.m., 12 p.m., and 4 p.m. in order to provide the most up-to-date information to the parties using the service.
The operation of the mini-app strictly adheres to the requirements of laws and regulations such as the Data Security Law and the Personal Information Protection Law. All the data collected will be used only for epidemic prevention and control purposes. Technologies such as encrypted storage, encrypted transmission, and data desensitization are used to ensure the security of personal information.
The mini-app also has a function to check the nucleic acid test results of key groups in the city, including those working in the imported non-cold chain sectors and personal care service sectors.