Education official against 'sweeping approaches' to reduce schoolwork
BEIJING -- A Chinese education official has expressed opposition against taking "sweeping approaches" to alleviate students' burdens.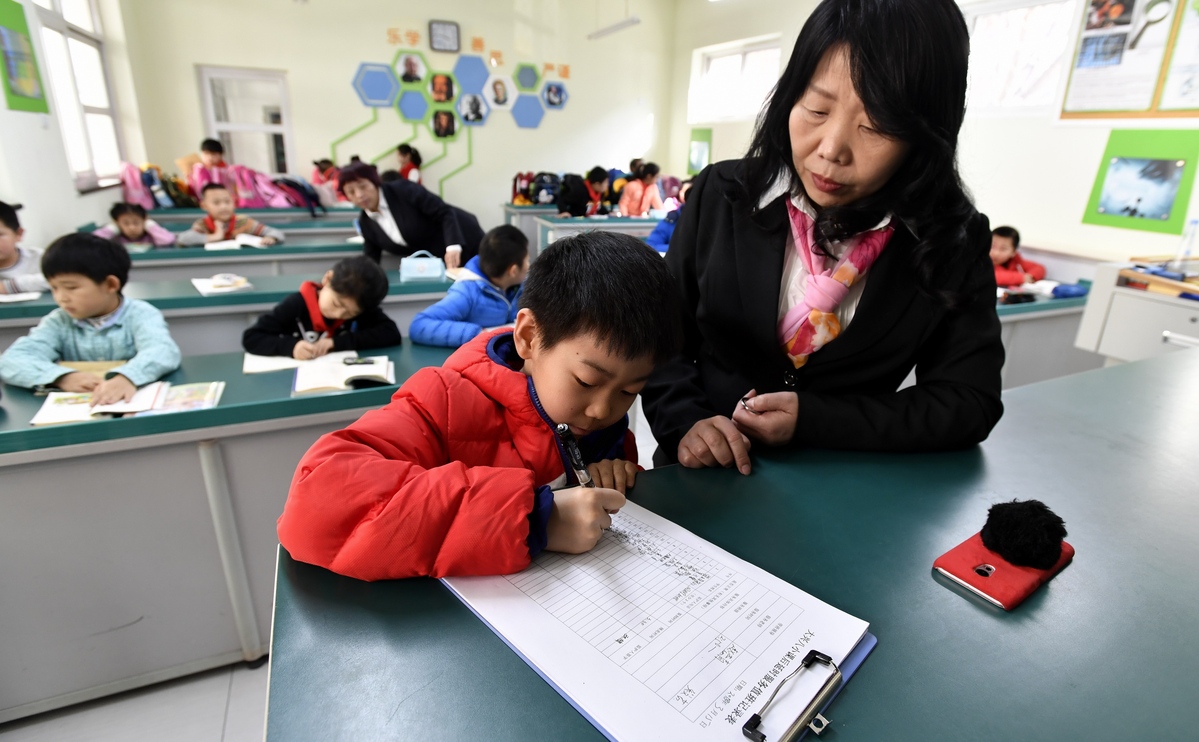 A primary school pupil in Beijing registers on the list of children waiting for their parents to pick them up after school. (Photo: Xinhua)
"To cut students' burdens is not to eliminate them, but to optimize the structure of schoolwork," said Lyu Yugang, a senior official with the Ministry of Education at a press briefing Thursday when addressing the issue of reducing students' workload, which has recently aroused great concern in the public lately.
Unnecessary and unreasonable burdens brought by factors such as the overemphasis on exams, rigid overload of exercises and precocious extracurricular courses should be the ones to be cut, he continued.
Efforts should be to support students' well-rounded development and maintain students' workload at a reasonable and moderate level via both reduction and addition, according to Lyu.
The dedication, diligence and hardworking spirit in study should continue to be encouraged, as it is a fine Chinese tradition, he added.
The MOE has called on schools to enhance their quality of teaching and efficiency, accurately analyze students' study and carry out more individualized teaching by deepening their reform in teaching, so as to meet the varied requirements of students.