Chongqing outbreak called 'serious, complex'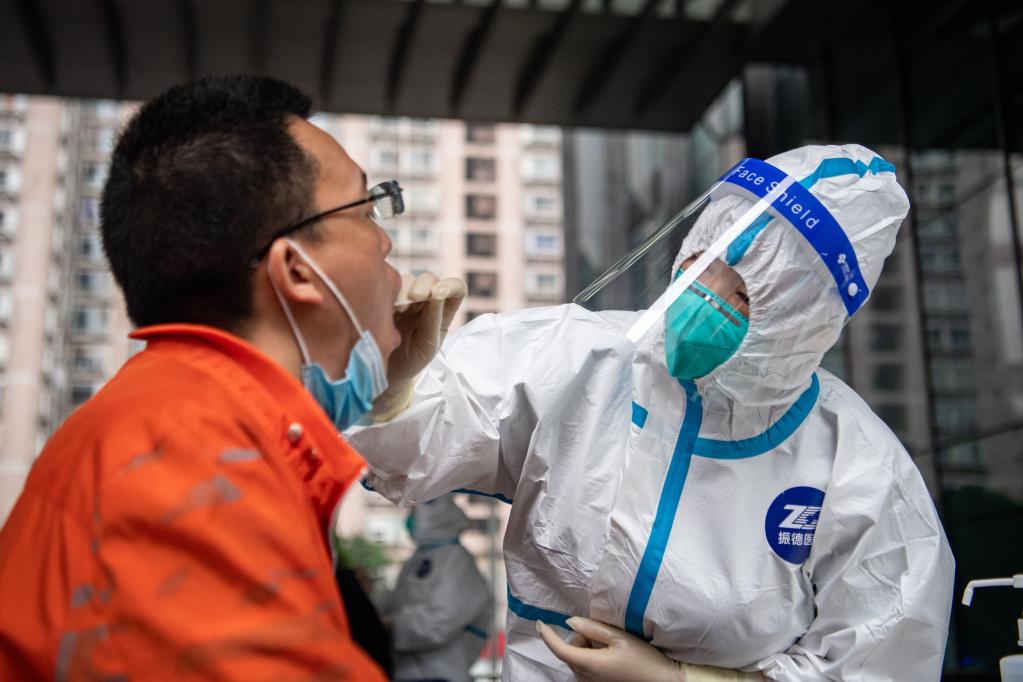 The coronavirus is spreading rapidly in Chongqing, with new local infections — both confirmed and asymptomatic carriers — reaching a record high of 4,072 on Wednesday and surpassing 12,000 in four days, according to the municipal health commission.
The situation in Chongqing is "serious and complex", said Li Pan, deputy director of the Chongqing Health Commission at a news conference on Thursday.
The municipality reported 193 new local confirmed COVID-19 cases and 4,473 new asymptomatic carriers on Thursday, the commission said on Friday.
Li said the central urban districts remain the worst-hit in the city, with daily numbers of new cases accounting for 81 to 86 percent of the total.
He said that while the proportion of new cases via community transmission was 26.76 percent on Wednesday — a decrease for three consecutive days — the number of cases still surged to 913.
As of noon on Thursday, there were 1,516 confirmed cases under treatment in designated hospitals. Of those, eight patients are experiencing severe symptoms and five are critically ill, Li said.
He said experts believe that the epidemic spread in the central city is starting to slow down, but the latent Omicron variant might still pose a serious containment challenge through hidden community transmitters via shopping or community activities.
Li said eight makeshift hospitals in the city are receiving patients. The city has mobilized more than 3,500 medical workers for treating patients in the makeshift hospitals.
Some 16,000 volunteer service organizations and 517,000 volunteers, including Party members, residents, taxi drivers and delivery drivers, have volunteered to help in the city, officials said at a news conference on Wednesday.