Feng Xiaogang's Youth rekindles complex memories, feelings of a very different time
People's Daily
1514366598000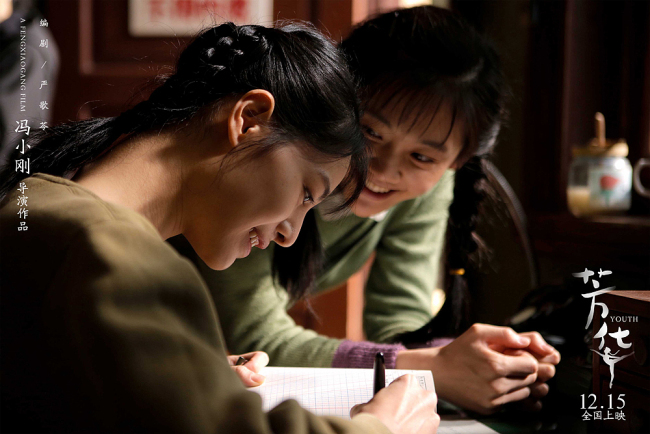 Posters of the Youth. (File photos)
A loss may turn out to be a gain, Chinese director Feng Xiaogang wholeheartedly believes. The box office for his latest arthouse movie Youth is expected to surpass 1 billion yuan since its release on December 15.

The 59-year-old director has reasons to celebrate.
The movie, originally scheduled to hit the big screens on September 29 and postponed more than two months for untold reasons, is undoubtedly Feng's biggest success.
Youth was released simultaneously in China and North America, rated 7.9 on Chinese movie review website Douban and 7.2 on Amazon's IMDb, China Daily reported.
Feng, together with Zhang Yimou and Chen Kaige, are regarded as the three masters of China's 5th generation directors. They all graduated in the 1980s and later gained an enviable international reputation.
Zhang and Chen frequently come under fire for commercialization in the 21st century, but Feng has shown a different spirit in both movie making and daily life.
In 1997, Feng released comedy The Dream Factory, planting the concept of Chinese new year hits with vast Chinese audiences. His fame skyrocketed, making him something like the Chinese answer to Steven Spielberg.
In recent years it seems the director has been making a slow but steady transformation from comedy to serious drama.
Feng's flicks Back to 1942, After Shock and I'm Not Madame Bovary not only showcased his tenacious movie making style but also earned acclaim and debate among audiences.
Some intellectuals characterize Youth as a tricky movie by an ambitious director trying to depict a sensitive but complicated era in modern China.
Most audiences were moved to tears by the purity of love between Liu Feng, a Samaritan soldier and He Xiaoping, an ill-fated dancer.
Youth, which tells the stories of a Chinese military art troupe from the 1970s to the 1990s, touched a nerve among many people older than 40 and boosted ticket sales.
This kind of success was a rare phenomenon. Cinemas are usually dominated by audiences in their 20s and early 30s. Statistics indicate that audiences older than 45 contributed to 35 percent of the movie's box office sales.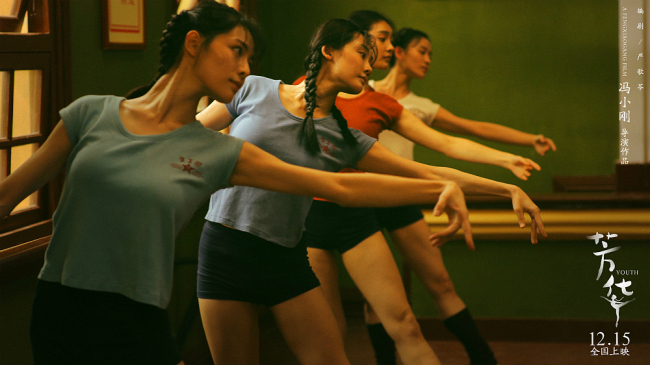 As an arthouse movie, Youth depicts love and betrayal, peer pressure and personal struggles as well the bloody war between China and Vietnam, which used to be a taboo in the Chinese movie-making industry.
The two-hour movie is quite different from its script by 59-year-old author Yan Geling.
Both Feng and Yan were once members of military art troupes when they were young, which explains why the duo cooperated on the movie.
In her 210-page novel, Yan offers a much gloomier, more objective take on the world of a military art troupe in the 1970s, filled with struggle and repressed feelings. She also tackles the pitiful lives of characters after the collapse of the troupe until 2010.
By skillfully using cinematic language and adding a brighter ending, Feng produced a movie that triggers the collective memory of generations of Chinese people. Such nostalgia barely scratches the surface of potential stories from that era.