Nepal completes construction of enclosure for rhinos given to China as gifts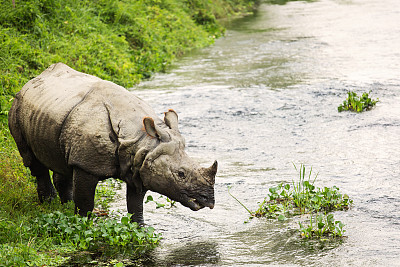 Greater one-horned rhino (file photo)

Nepal has completed the construction of a special enclosure called Boma for one-horned rhinoceros to be given to China as gifts.
The decision to provide two pairs of endangered rhinos as gifts to China was made by Nepal in 2016 under the government led by Sharma Oli.
As per the decision, Nepal has intensified the preparation work to send the creatures from Chitwan National Park.
The park, located some 170 km from Kathmandu, is the largest habitat of rhinos in Nepal.
Prior to the transfer of rhinos, the authorities have built a Boma within the park premise. It includes concrete wall as the boundary while the inner part reflects the natural habitat including trees, grass and small water reservoirs.
With the construction of the Boma, the authorities are waiting for the final step to proceed for the selection and transfer of rhinos.