China, India agree to set up defense, border hotlines
Global Times
1535643082000
China, India could avoid US traps by cooperating: expert

China and India will set up military hotlines between their defense ministries and neighboring military regions along the border, the Ministry of National Defense confirmed on Thursday following Chinese Defense Minister Wei Fenghe's visit to India last week.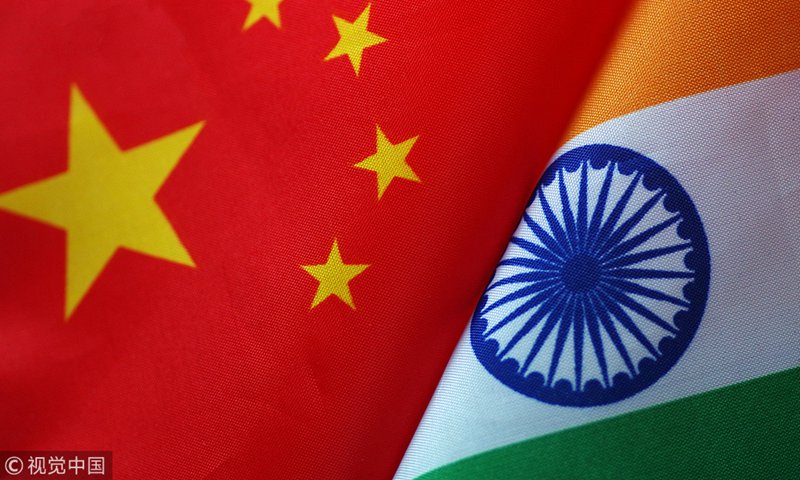 Photo: Global Times
Wei, also a Chinese State Councilor, discussed strengthening the defense mechanism with his Indian counterpart, including setting up a direct and encrypted hotline between the two countries' defense ministries and border hotlines between neighboring military regions, Wu Qian, the Defense Ministry's spokesperson, said at a routine press conference on Thursday.
Chinese analysts said that the hotlines can effectively avoid military misunderstandings, and show that ties between China and India will steadily develop.
Qian Feng, a research fellow at the National Strategy Institute of Tsinghua University, told the Global Times on Thursday that "as a result of Wei's visit, the hotlines will play important roles in avoiding military misunderstanding cases like last year's Doklam standoff."
Setting up military hotlines provides a way of communicating, which can improve dispute management and reduce the risk of conflict, Qian said.
Song Zhongping, a military expert and TV commentator, told the Global Times on Thursday that "while the direct hotline between the two defense ministries is a high-level communication channel, the border hotlines will provide a way for frontline troops to communicate."
In the event of an emergency situation, the border hotlines will first be used to defuse tensions, and the direct hotline between the two defense ministries will then be used by higher-ranking officials to discuss the situation, Song said.
Wei's visit also succeeded in setting up an exchange visit mechanism for defense ministers and strengthening military communication at all levels in defense departments, theaters of operation, military regions and military branches, Wu said.
Enhanced communication between the two militaries will benefit China-India ties, Song said, noting that border conflicts had a negative impact on bilateral relations.
Cooperation between China and India is consistent with the interests of Asia, considering the size of their economies and populations, Qian said.
Wei had invited his Indian counterpart Nirmala Sitharaman to visit China, Wu said.
Avoiding US traps
Wu said China and India are important Asian powers and are responsible for regional peace and stability. If the two cooperate, both sides benefit and this will lead to a prosperous Asia.
Wu also said that if China and India struggle with each other, it would be bad for both sides, and other parties would benefit from it.
Song said he believes the "other parties" are non-regional countries like the US.
"The US wants to see neither China nor India rise. It would like to see the two countries even engage in a military conflict, which is in the US' interests," Song said.
With the US lurking and fanning the flames, India and China have realized that they need to be rational and avoid falling into traps set by the US, Song noted.