Lawyers and criminals get right to meet privately
Global Times
1512933276000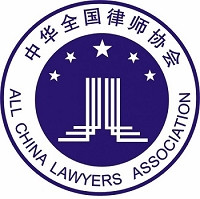 Lawyers in China will be allowed to meet privately with clients who are convicted criminals and serving time in prison, according to a recently revised regulation.

The regulation will improve human rights protection and better safeguard lawyers' rights, lawyers said.

According to the new regulation, which was released by All China Lawyers' Association (ACLA) on Friday, guardians and immediate family members will now be allowed to appoint lawyers who are entitled to meet convicted criminals privately.

In the past such meetings were normally attended by two lawyers and law enforcement officials, according to a temporary regulation enacted 13 years ago.

Convicted criminals, who are being investigated for additional crimes will now be allowed to meet attorneys privately, Xu Xin, a professor at the Beijing Institute of Technology's School of Law, told the Global Times on Sunday.

"The regulation is an improvement in terms of protecting the rights of the convicted. It is inspiring to see the news released on Human Rights Day," said Xu.

This year the UN Human Rights Day was celebrated on Sunday.

China's Criminal Procedural Law allows lawyers to meet privately with clients who have not been convicted, said Xu, pointing out that the new regulation safeguards the rights of convicted criminals.

The regulation also broadens the circumstances under which lawyers are allowed to meet convicted criminals in custody, Xu added.

There are many new and positive changes, said Mao Lixin, a Beijing-based lawyer, adding that the new regulation gives lawyers more rights to meet with their clients.

"The revision relieves pressure on criminals and lawyers, because there is no requirement to have a letter of authorization from criminals and the meeting doesn't need to have two lawyers' present," Liu Changsong, another lawyer, told the Global Times.

"Criminals in custody can entrust either one or two lawyers. The lawyers can meet together with the criminal or separately," the regulation said.

The prison can decide whether a police officer could be present during the meeting when the convicted criminal is being held in custody, reads Article 11 of the new regulation.

Xu believes the clause is only designed to ensure security at the meeting, not for monitoring the conversation, and the regulation should state this more clearly.