Torrential rains trouble traffic in Guangdong
chinadaily.com.cn
1555686949000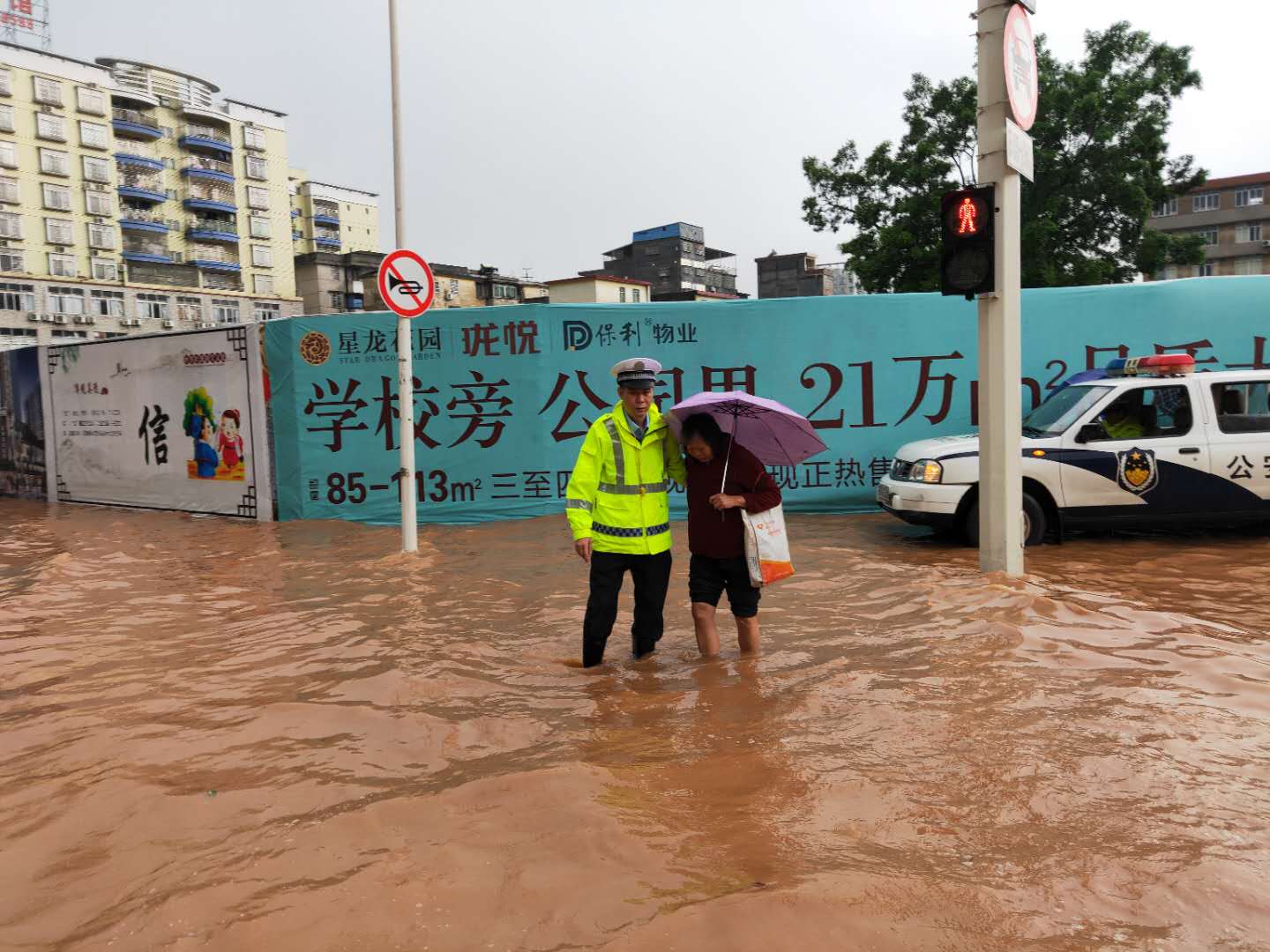 A traffic police helps a pedestrian to cross a road after a torrential rain in Guangzhou on April 19. (Photo: People's Daily app)
Torrential rains have hit many cities in South China's Guangdong on Friday, bringing traffic chaos.
Guangzhou Baiyun Airport had seen 104 flights canceled, 66 flights delayed for more than an hour, and 19 flights diverted to other airports by 11:30 am. Huadu district, where Guangzhou's airport is located, announced a red signal, the top-level warning for heavy rain, at 11:04 am.
The airports in Shenzhen and Zhuhai have also been affected by the downpour.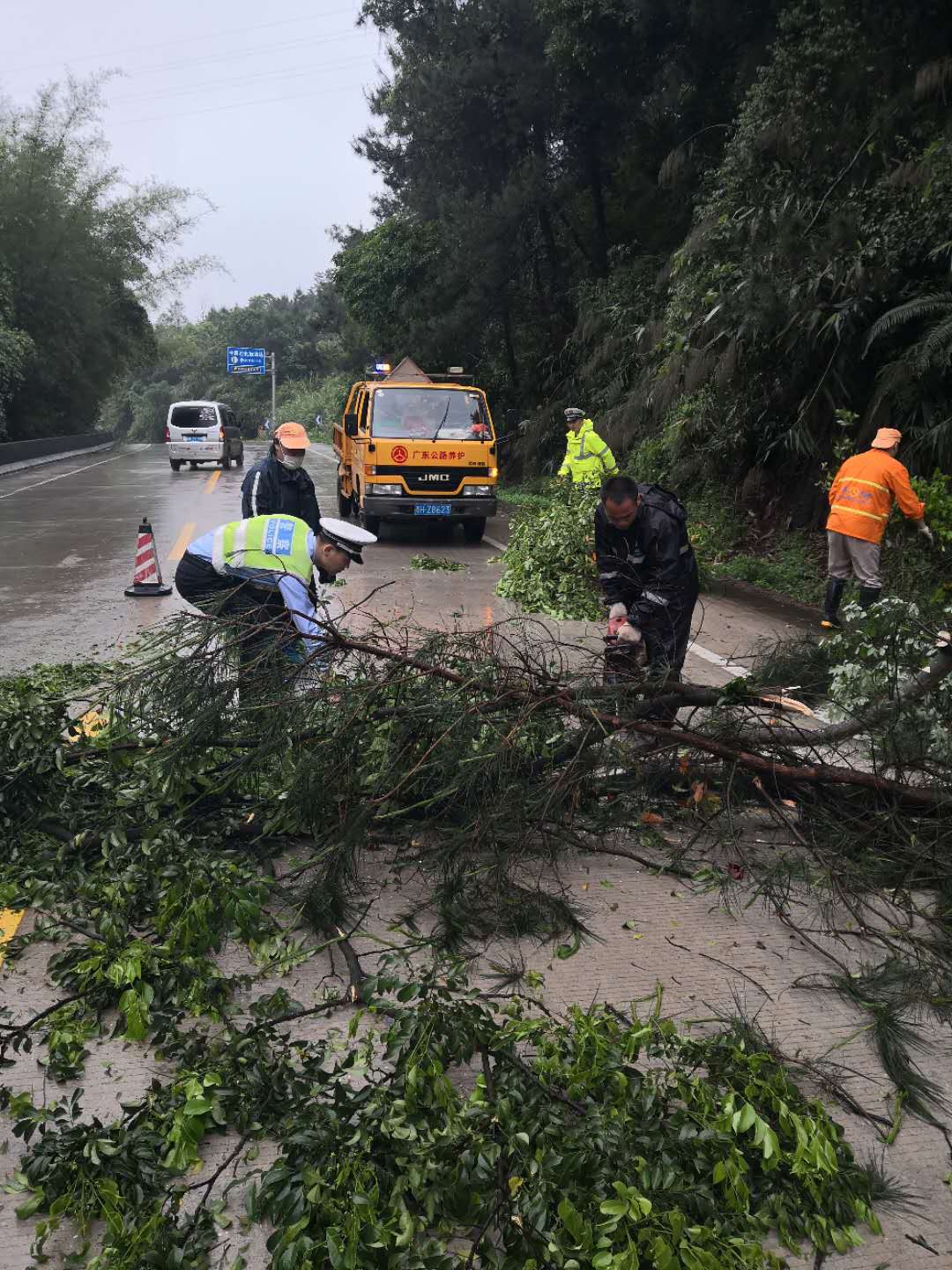 Workers remove trees leveled on the road. (Photo: People's Daily app)
Many trains between Guangzhou and Shenzhen were delayed, with stranded passengers waiting at the train stations.
Intercity coach stations in Guangzhou were asked by the city's transport authorities to stop selling tickets and dispatching vehicles from 11:40 am until the first-level heavy rain emergency response has ended.
The Guangzhou meteorological service issued an orange signal for thunderstorms and yellow signal for heavy rain at 3:36 am. It issued yellow signals for thunderstorms and heavy rain in the districts of Tianhe, Yuexiu and Liwan at 10:16 am.
Middle and primary schools and kindergartens in Sanshui district, Foshan city, were closed once the red signal for heavy rain was issued.
Qingxin district of Qingyuan city received 57.9 millimeters of rainfall between 8:00 am and 9:00 am, according to the provincial meteorological service.