Population of endangered Yangtze finless porpoises estimated at 1,012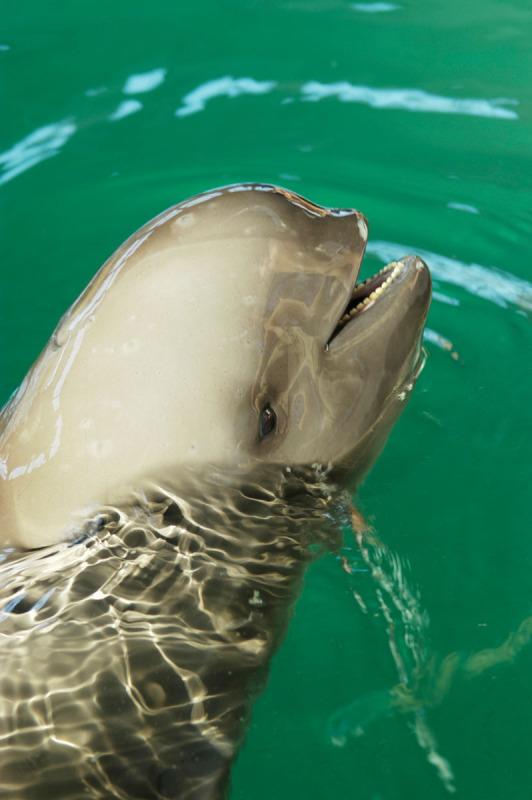 (Photo: The Water Hub)
BEIJING, July 24 (Xinhua) -- The total amount of highly endangered Yangtze finless porpoises has been estimated at about 1,012, down from previous years, a survey showed Tuesday.
The estimate was made after a 52-day survey in November and December 2017, along the 1,669-km middle and lower reaches of the Yangtze, said Yu Kangzhen, vice minister of agricultural and rural affairs, at a press conference.
Yu said the survey found about 445 finless porpoises in the main stream of the Yangtze River, while the remaining porpoises were found in the Poyang and Dongting lakes linked to the busy waterway.
"The amount of the species in the main stream of the Yangtze River is not very optimistic," Yu said. In 2006, a survey estimated the number in the main stream at 1,225, and this dropped to just 505 in 2012.
"The trend of rapid decline has been contained, but the decrease continues," Yu said, blaming on human activities such as the pollution of water body, construction, shipping, and overfishing, which either cause direct harm to the species or damage their habitats.
The annual decline was 13.7 percent in the 2006-2012 period. The decline in the recent five years slowed to 10 percent.
Meanwhile, the population of finless porpoises in the Dongting and Poyang lakes rose from 540 in 2012 to 567 in last year's survey, showing positive results of protection under the country's Yangtze River economic belt program, which attaches great importance to environmental protection.
"However, the species is still extremely endangered at present, and the country needs to enhance protection for Yangtze finless porpoises," Yu said, citing measures including regular inspections, promoting ex situ conservation and researching artificial breeding.