China's catering market to exceed 4 trln yuan in 2018
China's catering industry has grown fast in the past four decades and is expected to exceed 4 trillion yuan (620 billion U.S. dollars) this year, a report showed.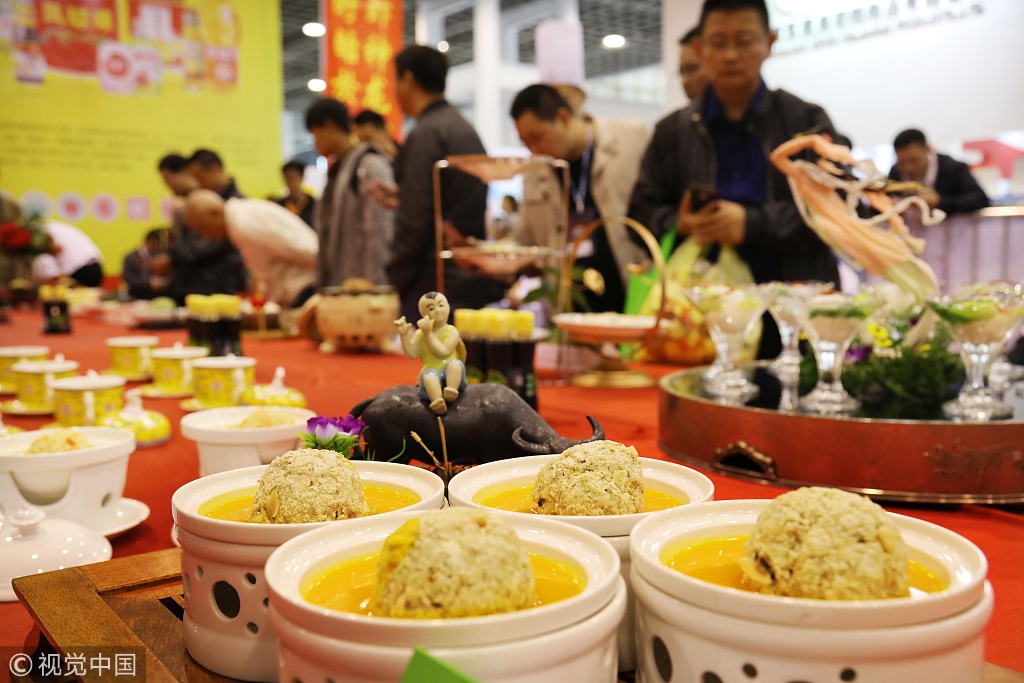 (File photo: VCG)
The sector's revenue stood at only 5.5 billion yuan in 1978 when China began its reform and opening-up, but rose to about 4 trillion yuan in 2017, becoming the world's second largest catering market, according to a report from the China Cuisine Association.
Catering made up 10.8 percent of China's total sales of consumer goods last year and contributed 11.3 percent to overall consumption growth.
The country had less than 120,000 restaurants 40 years ago, compared with 8 million restaurants by the end of 2017.
About 1.04 million people worked in the catering sector in 1978, and about 30 million people are now employed.