Szechuan Sauce craved by people worldwide
People's Daily app
1509003986000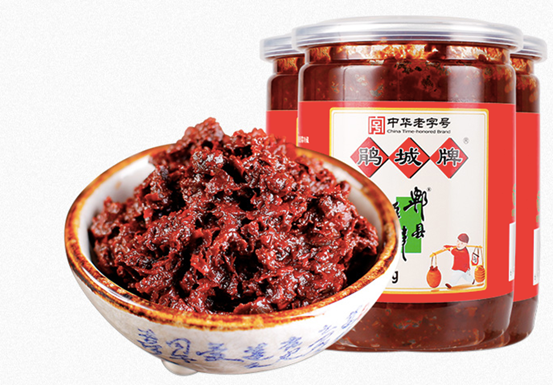 The bean paste produced in Pixian County, southwest China's Sichuan Province. Photo: Official website of the producer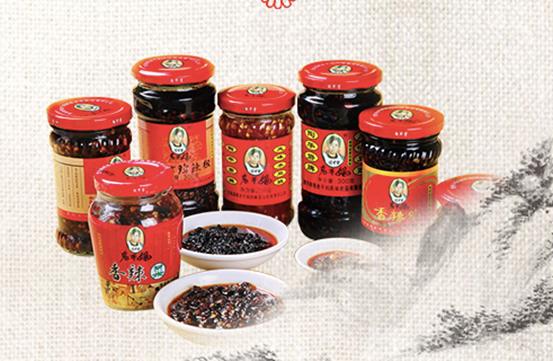 The Laoganma chili sauce in different flavors. Photo: Official website of the Laoganma chili sauce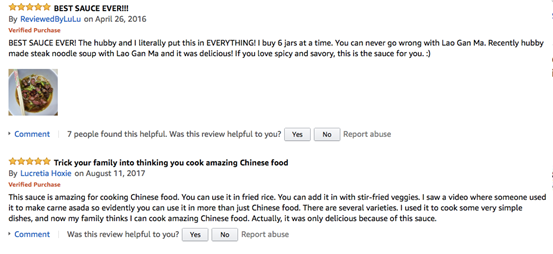 Reviews of the Laoganma chili sauce on the US website Amazon.com.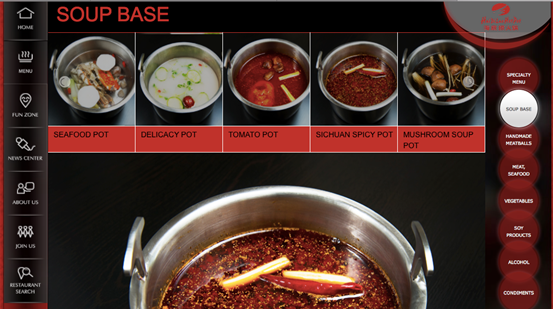 Menu of the Haidilao Hot Pot on its official website in the US. Photo: Official website of the Haidilao Hot Pot
Beijing-Chinese food, with distinctive flavors, is gaining increasing popularity across the world nowadays.
The latest media sensation caused by Szechuan Sauce, a dipping sauce most commonly used with chicken nuggets by Western consumers, serves as one evidence.
The sauce was so popular that many people in the US lined up for hours for it after McDonald's announced limited supply at some of its restaurants on Oct. 7 only.
The sauce also caused a stir after it was first launched by the fast food chain in the US in 1998 as a promotional tie-in for the Disney animated film "Mulan".
The popular sauce is made from a kind of chili bean paste made in Pixian County, southwest China's Sichuan Province.
Also among Chinese public's most favored condiments as a Sichuan specialty, the bean paste itself has also expanded its stretch to overseas markets.
A brand of such products has been sold to over 40 countries and regions including Japan, the US and New Zealand. The popularity brought it steady rise of exports, as data showed that its exports exceeded 10 million yuan ($1.51 million) in 2016, registering an annual increase of 15 percent or so.
The chief of the company noted that they can, on the premise of not altering an original flavor, customize the products for foreign clients in accordance with their demands.
Laoganma, one of China's most popular brands of chilli sauce, goes even further on its global march with followers covering every corner of the world.
Its fans even created a page for it on Facebook, where they share their combination of the chili sauce with a variety of local food, including Caesar salad, turkey, mashed potato and bread. Its defenders even described it as "best sauce ever" on Amazon.com.
With a daily production of 3 million bottles on average in 2016, The Laoganma chili sauce reached consumers in 72 countries and regions across the world.
Haidilao Hot Pot, a chain of hot pot restaurants founded in Sichuan Province, is another Chinese brand crazed by overseas food-lovers.
Early in 2012, Haidilao opened its first overseas branch in Singapore, followed by those in Los Angeles, Tokyo and Seoul. The chain now has nine overseas branches, and seven of them created a total revenue of $275 million in 2015.