China's 2019 registered urban unemployment rate within target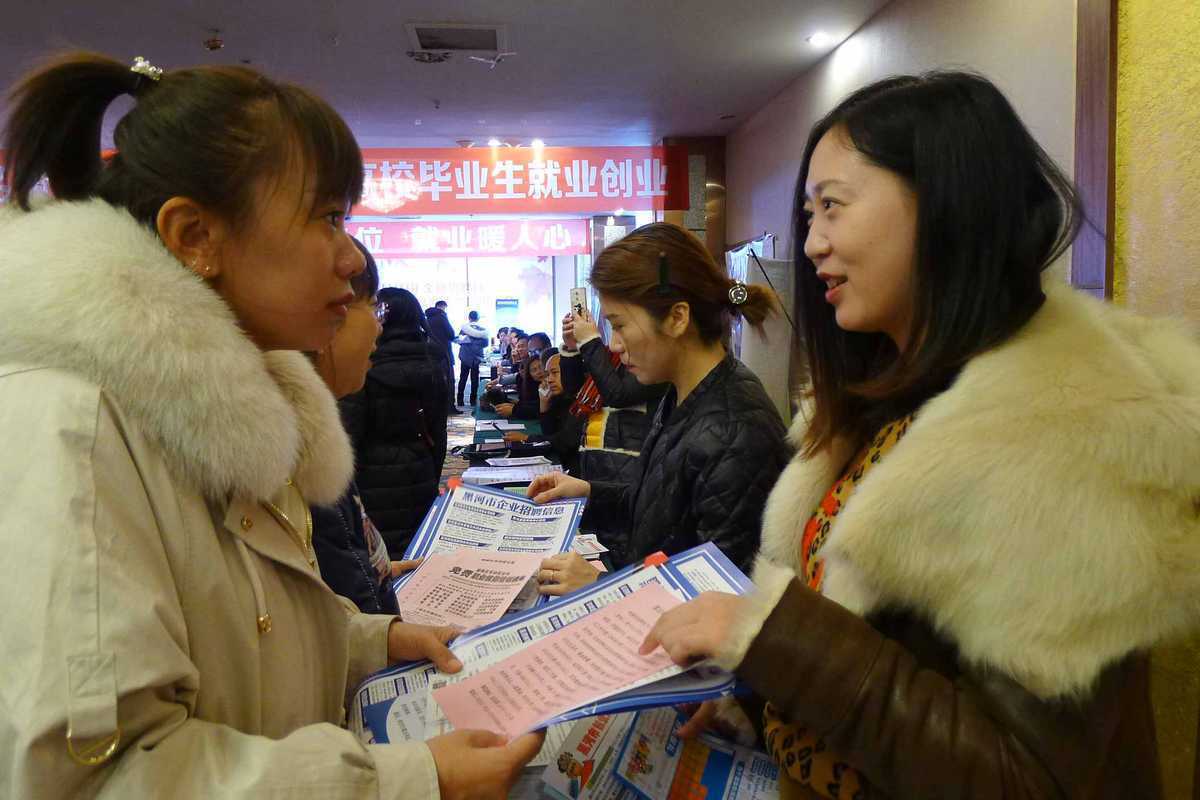 College graduates hand in resumes at a job fair in Heihe, Heilongjiang province, on Nov 19. (Photo: China Daily)
China's employment market remained stable with the registered urban unemployment rate standing at 3.62 percent at the end of 2019, well below the government's annual target of 4.5 percent, an official said Tuesday.
Lu Aihong, spokesperson of the Ministry of Human Resources and Social Security said at a press conference that 13.52 million new urban jobs were created last year, much higher than the 11-million target.
Jobs for graduates from the institutions of higher education and migrant workers have been particularly expanded, he said.