Attitudes toward sex shift away from taboo among Chinese millennials
CGTN America
1525714676000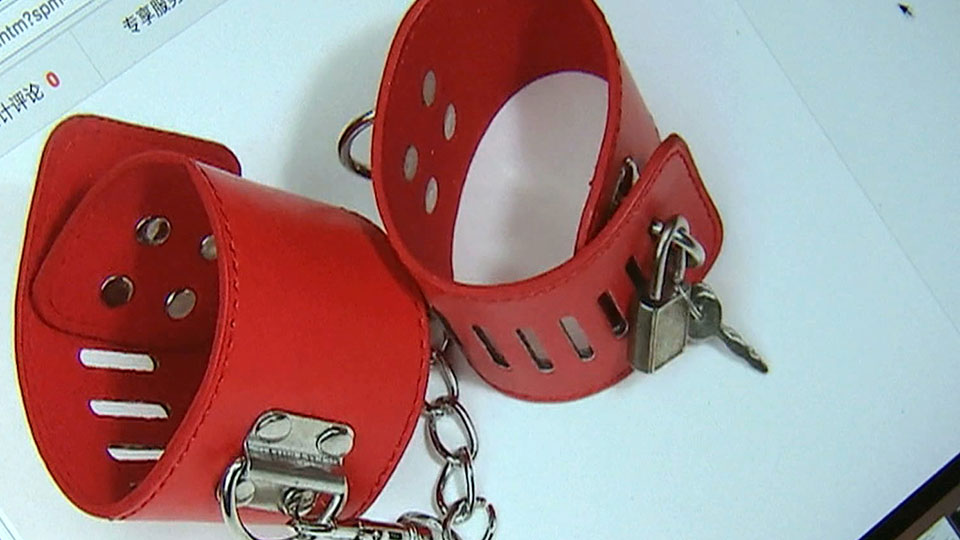 (Photo: CGTN America)
China began its process of 'reform and opening up' 40 years ago. Now a new sort of 'opening up' is taking place among China's youth.

China is the top producer of sex toys in the world. 70 percent of the world's adult aides are made in the country, in an industry worth $2 billion. The explosion in popularity of mail order sites like Taobao has also meant a significant number of these sex aids are staying in China.

Even finding hook-ups in China these days is possible from the comfort of your own home.

App users can scroll through hundreds of pictures of girls, all up for a date or more. A person only needs to swipe right, or left.

Li Yinhe is a sociologist, sexologist and advocate for sexual freedom in China. She thinks China's new-found sexual awakening was only a matter of time.

"I did a survey in the 1980s and pre-marital sex was pretty much non-existent. I think the anti-sex or abstinence mind-set is unnatural. After the opening up, people started to realize that, through western media or other ways even through classical Chinese literature or philosophy, sex is a natural thing," Li said. "So people started to realize sex is a fun and natural thing. So the transition is simply from an unnatural mind-set to a natural one."

A natural scene that's being played out in bars and clubs in virtually any country in the world. But in China, the shift in young people's view of sex, from purely reproductive to one of pleasure, comes at a price.

Marie Stopes is an international organisation that advocates sex education with the aim of preventing unwanted pregnancies and sexual health problems. The organization believes that while China's youth is embracing this brave new world, their parents are being left behind.

"A mum once asked me what she should tell her son when he saw an adult product store. Many parents are still worried about their children knowing too much about sex. To them, sex is still something indescribable or taboo," Xu Wen of Marie Stopes explained. "They don't know how to teach their children about sex, and are concerned that improper information on sex might have a bad influence on their children."

Li also noted that a lot of Chinese Youth simply lack the proper knowledge about sex and contraceptives, that leads to things like unprotected sex and abortions.

"A large proportion of abortion cases are among unmarried youths. These are all the result of improper sex education. But the good thing is that the country is now promoting sex education, and new text books on sex education are also being issued to kids. China really needs them," Li said.

Then there's the issue of homosexuality. There are millions of gay men in China, and they're not experiencing the same kind of sexual revolution, but there has been some progress.

Homosexuality was decriminalized in China in 1997, and in 2001, it was removed from the list of mental illnesses. Shanghai hosted a gay pride event since 2009, and Taiwan since 2003. But on the whole, Chinese society's emphasis on family values and continuing the blood line leaves little room for so-called alternative lifestyles.

It may be a depressing picture for China's LGBT community at times, but the people at Marie Stopes believe, hope is on the horizon.

"In China, we have had a very short amount of time to really understand why LGBT people are the same as others. They just have a different sexual orientation or gender identification. They are not weird people. They have the same rights. But we still need a bit of time to get our heads round this," Wang Longxi of Marie Stopes said.

Whatever the social mores tell us about 21-Century China, there's no denying that young people in the Middle Kingdom are enjoying freedoms their parents never thought possible, whatever their sexual persuasion.

47Click to share on Facebook (Opens in new window)47Click to share on Twitter (Opens in new window)Click to share on Google+ (Opens in new window)Click to share on LinkedIn (Opens in new window)Click to share on Pinterest (Opens in new window)Click to share on Reddit (Opens in new window)Click to share on Weibo (Opens in new window)Click to print (Opens in new window)