China building new world of trade rules to serve changing needs
Global Times
1515006078000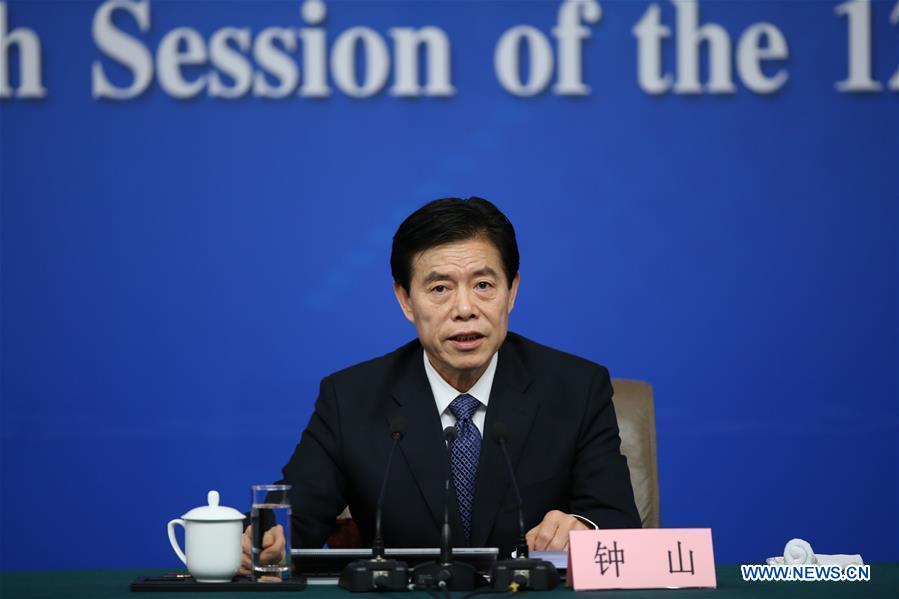 Chinese Minister of Commerce Zhong Shan
In 2018, China is likely to make great strides in promoting free trade agreements (FTAs) that will frame new rules and norms governing global trade and investment.

China will pursue negotiations of 10 FTAs in 2018, while carrying out feasibility studies for 10 other agreements, the Economic Information Daily, a publication of the Xinhua News Agency, said in a recent report, citing a Ministry of Commerce official.

China will also upgrade existing FTAs with countries like Pakistan. Amid increased anti-globalization and trade protectionism, China seems to be finding new enthusiasm for FTAs.

Trade can be a powerful engine for economic growth and poverty alleviation, and trade rules must ensure a fair, competitive environment for all, instead of serving as a means to exploit the world's poorest. But such goals are difficult to achieve perfectly under current global trade rules.

China used to be a passive follower of rules and standards covering global trade and investment, but this has to change. As the largest trading country in the world, China is the most important trading partner for many countries and regions. So China must shoulder responsibility for rewriting the rules of trade with those partners to adapt to the changing regional economic situation.

The pattern of international trade has changed dramatically from the era of merchandise trade in the 20th century as trade in services flourishes. E-commerce, patent rights investigations and other new concepts have become hot topics of discussion, so we have an urgent need to upgrade the framework of rules for global trade.

As for China, the FTA negotiations are expected not only to cut tariffs, but also to involve relaxing regulations for trade in services and capital controls. The new deals will also include so-called "21st-century rules" for digital issues, labor standards and environmental protection.

In 2018, China will actively explore new ways and areas of cooperation to rewrite the rules of trade for the 21st century. China aims to foster a high-quality global free trade network.

As part of this process, it will try to establish new rules and regulations that can benefit more markets and gain wide acceptance around the world. The country may also bind its new strategies for FTAs and the Belt and Road initiative together to promote trade and export development in economies along the route of the initiative, such as Pakistan.

If the new deals can serve as an engine for economic growth, China's free trade network will become a template for 21st-century trade deals.