Christian venue in Qinghai to be shut down for fire hazard
Global Times
1513800464000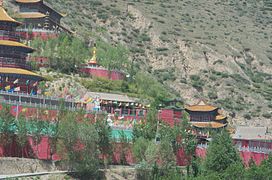 Qinghai Province
Several Chinese cities have launched fire hazard check on religious sites this winter, and less than a week before Christmas a church venue located in a temporary building in Chengxi district, Northwest China's Qinghai Province, has been declared a fire hazard and is to be closed down.

"We plan to close the site as it was built with a material that poses a severe fire threat in the winter," an official surnamed Chen from the fire department in Chengxi told the Global Times on Tuesday. The mass-produced, easily assembled structure is often used on construction sites as dormitories for workers.

Chen did not say on when the closure will take effect or when the church could resume services.

The decision was made out of concern for the many Christians who often gather in the temporary structure for services. The goal is to protect them from the threat of fire, Chen added.

The 280-square-meter site could attract up to 300 people for Sunday services, and church leaders had been informed of the potential fire hazard three times since late 2016, a church elder surnamed Li told the Global Times.

Li said the Christian group has existed for 15 years and has been holding services in the structure for seven or eight years. Chen, the local fire official, said the building hadn't been in use for that long.

Chen said the local fire department is proactively looking for a safe venue so that the church's Christmas activities will not be affected.

According to officials from fire departments in Xining, the city that administers Chengxi, a city-wide campaign to examine fire threats in religious sites was conducted, but no other closures have been reported.

Cities across China launched similar fire hazard checks at religious sites in November and December, including in Beijing and Liaoning Province, according to information on government websites.