China updates guiding catalog for agricultural law enforcement
People's Daily
1590733018000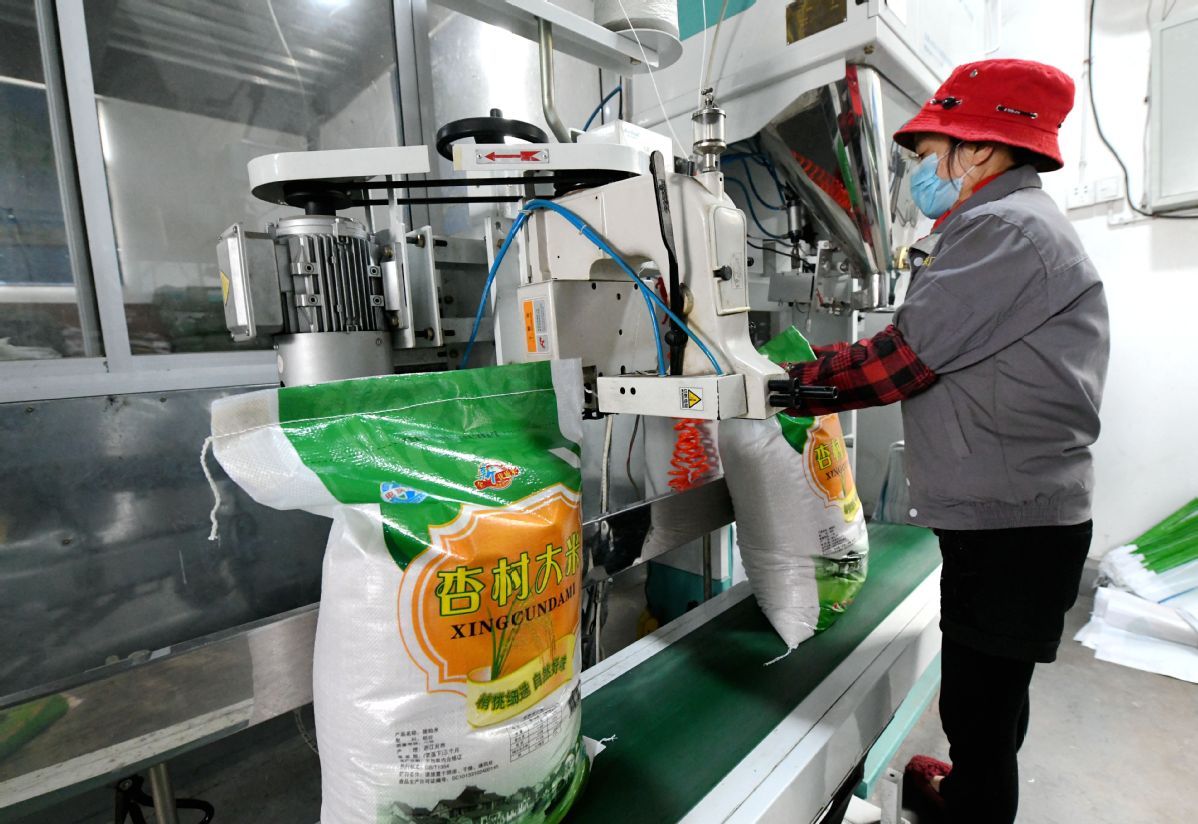 A worker packages rice at a grain processing mill in Xianju county, Zhejiang province. (Photo: Wang Huabin/China Daily)
BEIJING - The Ministry of Agriculture and Rural Affairs has updated a guiding catalog, outlining requirements and specifying functions in agricultural law enforcement.
The 2020 Guiding Catalog for Integrated Administrative Law Enforcement Items in Agriculture aims to resolve issues concerning administrative penalty and arbitrariness at the source and focus on administrative enforcement that is closely related to market entities and people in the agricultural sector, the ministry said Thursday.
The guiding catalog sorts out 251 items of penalty and arbitrariness set by laws and administrative regulations in agriculture, as well as warnings and fines set by departmental rules.