Novel coronavirus patients who refuse earlier quarantine could be charged
chinadaily.com.cn
1581346384000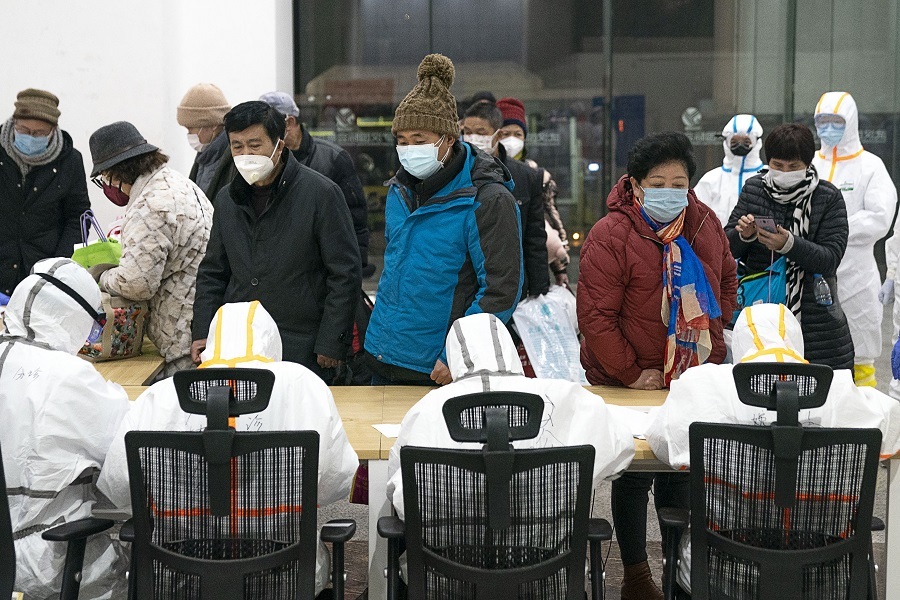 Patients go through a registration process at the entrance of the Jianghan Cabin Hospital in Wuhan. (Photos: Xinhua)
People confirmed as contracting the novel coronavirus could be charged with endangering public security if they refuse to be quarantined or leave before the regular end of their quarantine period, and enter public places or take public transportation, a new judicial document said on Monday.
Those suspected of the infection, if they have the above-mentioned behaviors and the behaviors cause the spread of the novel coronavirus, could face similar charges, according to a guideline jointly released by four central authorities, including the top court, the top procuratorate, the Ministry of Public Security and the Ministry of Justice.
Under such a charge, those convicted face jail terms ranging from three to 10 years if the consequence is not serious. If their behaviors cause serious injury or death of other people, or cause great economic loss of public properties, those convicted face more than 10 years of imprisonment, life sentence or even death, according to Chinese laws.
The guideline also made it clear that during the epidemic, those who intentionally attack medical staff and cause injuries, or tear at the protection gear of medical staff or spit at them and cause them to become infected, will be charged with intentional injury.
The guideline was made to better fight crimes that harm prevention and control work connected to the novel coronavirus epidemic, protect the safety of the public and ensure a stable society, according to the authorities.