China's top legislature schedules standing committee session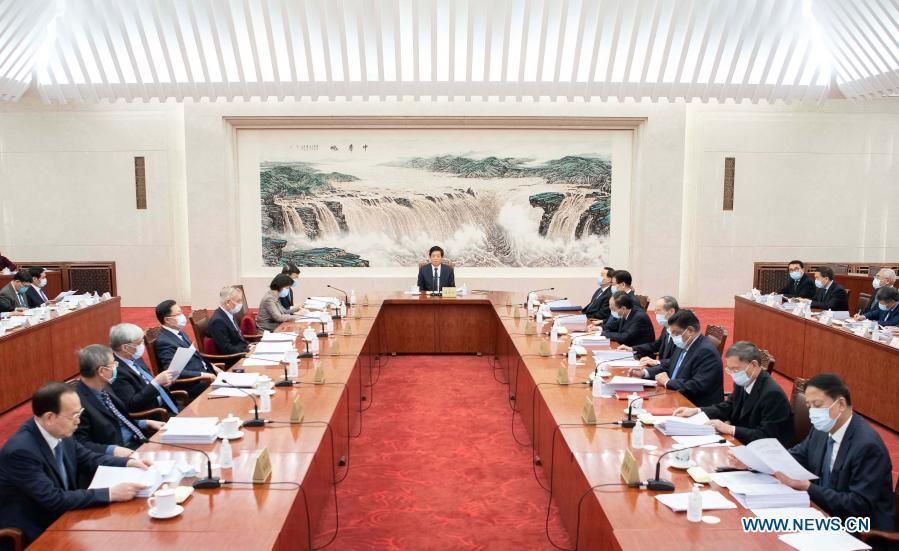 BEIJING, Jan. 12 (Xinhua) -- The Standing Committee of the 13th National People's Congress (NPC) will convene its 25th session from Jan. 20 to 22 in Beijing.
The decision was made on Tuesday at a meeting of the Council of Chairpersons of the NPC Standing Committee, which was presided over by Li Zhanshu, chairman of the NPC Standing Committee.
The chairpersons' meeting suggested that the upcoming session review draft revisions to the law on animal epidemic prevention and the administrative penalty law, as well as a draft coast guard law.
The session is also expected to deliberate proposals on various subjects, including reviewing a draft law on legal aid, amending the education law and reviewing a draft decision on setting up a financial court in Beijing.