Tibet to suspend foreign climbing expeditions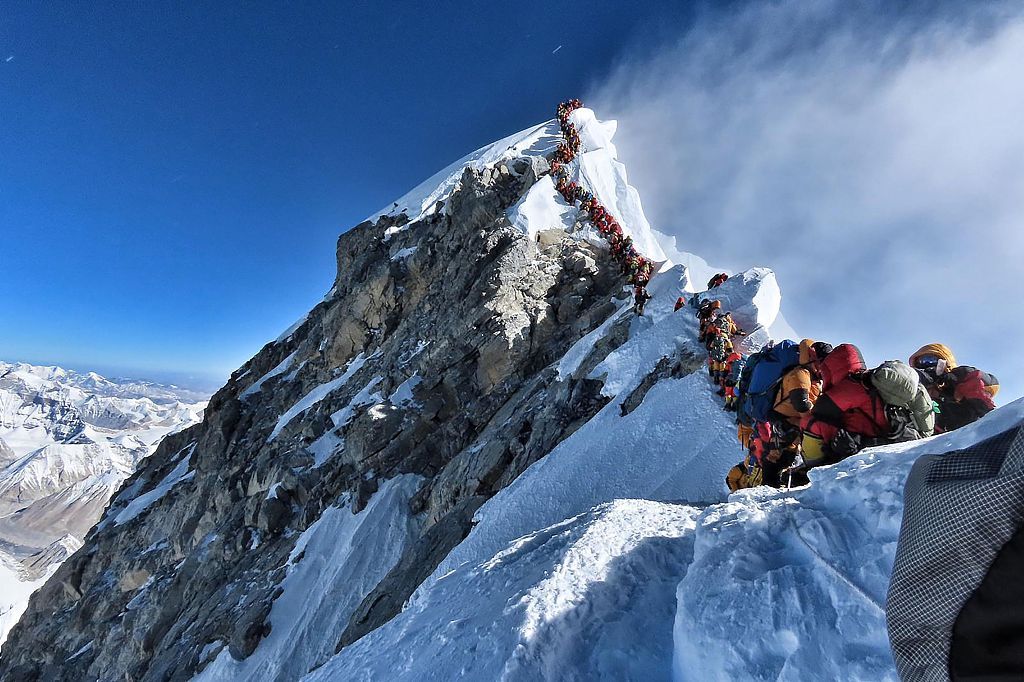 Heavy traffic of mountain climbers lining up to stand at the summit of Mt Qomolangma, May 22, 2019. [Photo/VCG]
All foreign climbing expeditions will be suspended in the Tibet autonomous region because of the coronavirus epidemic, the Tibet Mountaineering Association has announced.
Noting that the epidemic has lost momentum within China but is picking up speed around the world, the association cited health concerns for foreign climbers. The region is a place with extreme high-altitude environments and limited medical resources to deal with respiratory diseases.
The region will decide when to allow a resumption of climbing depending on how global progress of the epidemic plays out in coming weeks and month, the statement said.
With five peaks rising above 8,000 meters, 70 above 7,000 meters and more than 1,000 above 6,000 meters, Tibet is a global mountaineering magnet. In 2018, Tibet received 752 climbers, mountain guides and support crew members from 36 countries for its spring and autumn climbing seasons.
Last year, only 295 climbers were received because all autumn climbs of Qomolangma (Mount Everest) were canceled. Of those, 241 made it to the summit of the world's highest peak, including 94 overseas climbers, and 108 Nepali mountaineering guides.