Poster girl for China's charity to lead youth league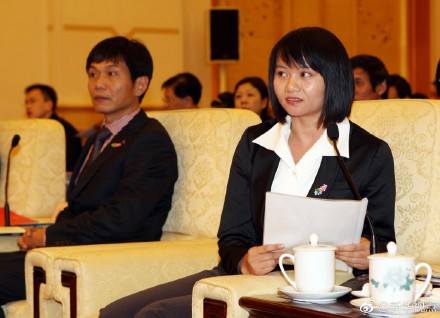 Su Mingjuan has been elected to lead the CYL Anhui committee. [Photo/Xinhua via Weibo]
She is not really a household name, but her large, wistful eyes once looked out from newspapers and billboards all over China.
Now 34-year-old Su Mingjuan, the former poster girl for the Project Hope education charity, is to lead the Communist Youth League committee in East China's Anhui province.
The daughter of a poor farming family in Anhui was elected deputy secretary of the provincial committee at the recently concluded 14th CYL congress in the province, the committee said Saturday.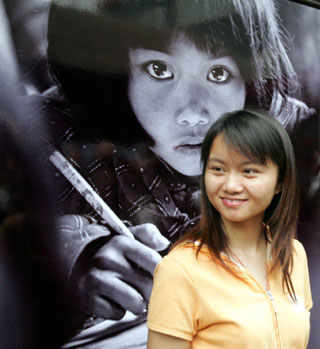 On May 22, 2005, Su Mingjuan poses in Beijing before her picture, which was used by Project Hope to help garner support for poor students at risk of becoming school dropouts. [Photo/Xinhua]
Su began a degree in financial science at Anhui University in 2002 and found a job in a bank upon graduation.
As a beneficiary of the education charity, Su herself has also been helping poor students.
Immediately after entering college, she wrote to the China Youth Development Foundation, the organizer of Project Hope, to transfer her living allowance of 900 yuan ($136) an academic term to other students in need.
She has donated 1,000 yuan every year since she started working.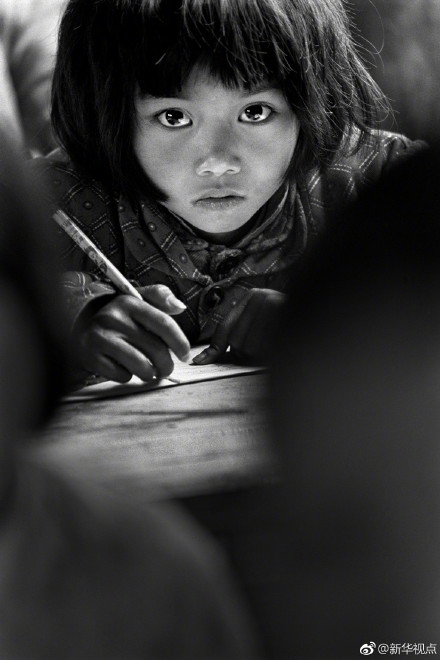 The iconic 1991 photo of Su Mingjuan, a primary school student from rural Anhui province, is the face of the country's education charity, Project Hope.
In 1991, when Su was only 8 years old, the photographer Xie Hailong from Beijing-based China Youth Daily took a picture of her in a shabby classroom in poverty-stricken Jinzhai county, Anhui province.
The photo was later used as a poster for Project Hope, the country's most influential public welfare project, and has become a symbol of the country's efforts to promote nine-year compulsory education among all school-age children.
Her pair of large, crystal-clear eyes crying for knowledge in the picture have moved innumerable people across China, who have since donated large sums to help children continue their schooling.
Since it was launched in 1989 until 2016, Project Hope has received about 13 billion yuan in donations from home and abroad. The funds have been used to build over 19,000 primary schools and help over 5.5 million children in China's rural areas stay in school.