China-developed ARJ21 regional jetliners link 38 cities
SHANGHAI, Jan. 16 (Xinhua) -- China's domestically-developed ARJ21 regional aircraft is undergoing its commercial operation phase by linking 38 cities from home and abroad, according to its developer Thursday.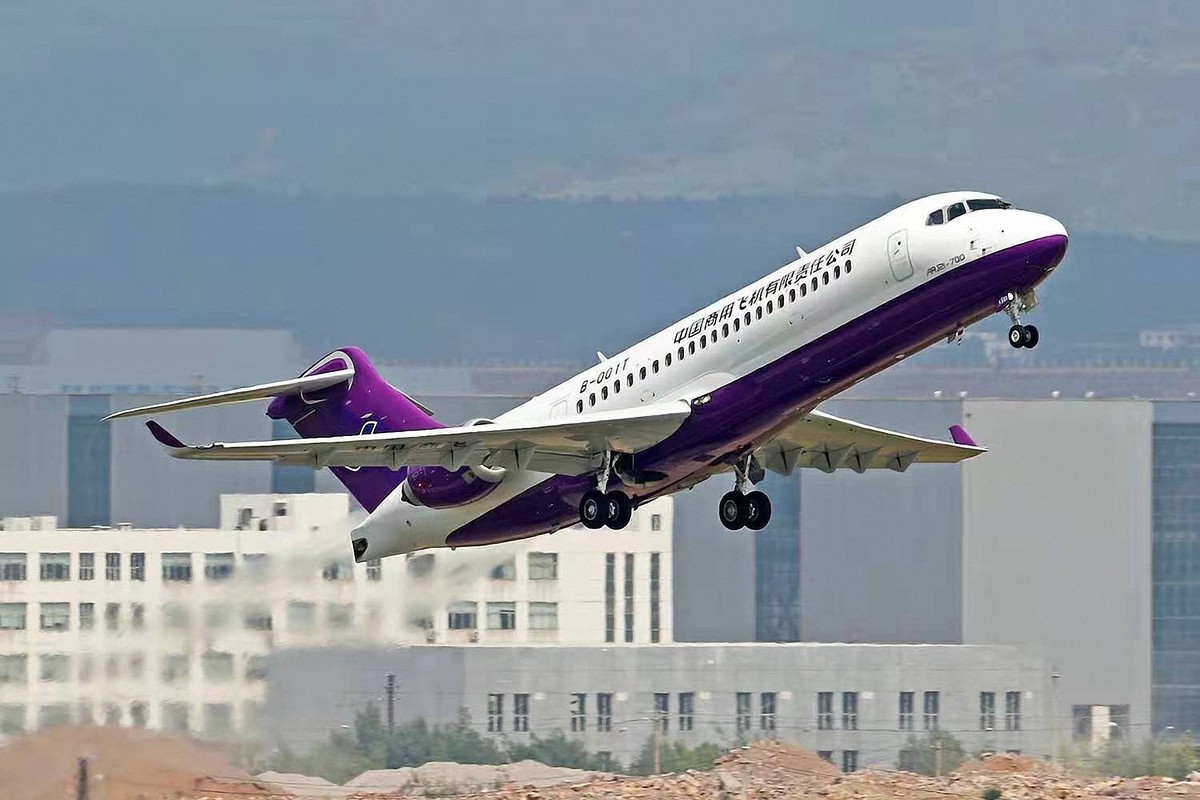 An ARJ21 regional passenger jetliner takes a demonstration flight in Southwest China on Tuesday. (Photo: China Daily)
The ARJ21 passenger jetliners have carried a total of 690,000 passengers on 37 air routes, said the Commercial Aircraft Corporation of China (COMAC).

Developed by the COMAC, the ARJ21 is China's first turbo-fan regional passenger jetliner. It was put into commercial service for the first time in June 2016.
To date, the COMAC has delivered a total of 22 ARJ21 airplanes.
On Oct. 26, 2019, the ARJ21 aircraft started its first international service between the northeastern Chinese city of Harbin to Vladivostok in Russia's Far East, marking a major step for the jetliner in commercial operation, said the COMAC.
The ARJ21 project recently won the State Scientific and Technological Progress Award, which is among China's top science and technology awards.
China's airplane development projects also include two trunk airliner models, namely the C919 narrow-body and the CR929 wide-body jetliners, and MA60 series turboprop aircraft, another regional airplane model.
To date, the C919 aircraft has entered the intensive flight test phase, and the CR929 passenger jet, a Sino-Russian project, has entered the detailed designed phase.
After the MA60 and MA600, the MA60 series turboprop aircraft family is expected to see the maiden flight of its third member of MA700 in the second half of 2020.