Da Nang Declaration closes APEC 2017
People's Daily English App  
1510425545000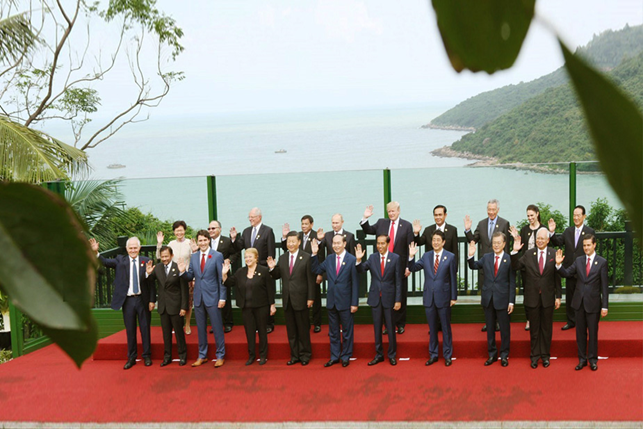 Da Nang, Vietnam (People's Daily) - Leaders from the 21 APEC member economies approved the Da Nang Declaration as the 25th APEC Economic Meeting concluded on November 11.
Titled "Creating New Dynamism, Fostering a Shared Future" affirms APEC leader support on building economic growth and prosperity throughout Asia-Pacific.
The 39-item declaration is a commitment to increase effort in areas of science innovation, sustainable employment, and investment. Long term goals include the 2030 Agenda for Sustainable Development.
Other points listed include free and open trade integration, enhancing food safety and sustainable agriculture were high priorities this year's summit.
After the closing event, Vietnamese President Tran Dai Quang held a press conference where he said the declaration was an important result of APEC 2017.
APEC 2018 will take place in Papua New Guinea.
Leaders will meet again in Papua New Guinea in 2018 during its APEC chairmanship.