Boao Forum for Asia to hold global health development confab
People's Daily app
1531985979000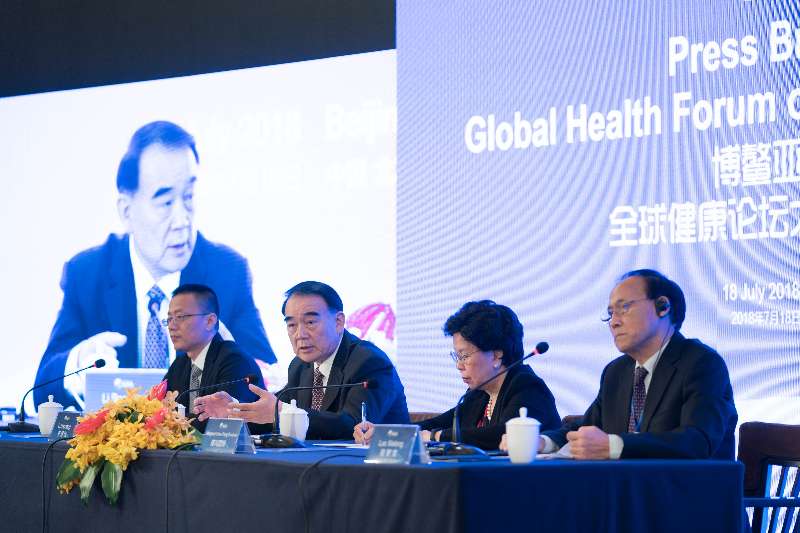 Beijing (People's Daily) - The Boao Forum for Asia (BFA) will set up a Global Health Forum (GHF) and hold its first annual meeting in China from January 10 to 11 next year.
BFA Secretary General Li Baodong said the forum was developed based on advice from BFA board members, advisers and key stakeholders, who suggested the forum build on its economic focus and include high technology, health, education, culture and media as five key development areas in its future work.
"Health plays an important role in building a community with a shared future for mankind," said Li. It is an important part of achieving strong, sustainable, balanced and inclusive economic growth and an important guarantee for achieving peace and stability around the world, he added.
Data shows that the global medical tourism industry has soared from less than $10 billion in 2000 to $700 billion in 2017, and has maintained growth at a rate of 20 percent per year. It has become the fastest growing emerging industry in the world.
BFA decided to develop the Global Health Forum, a comprehensive platform combining political and business integration, high-end dialogue and pragmatic cooperation.
Margaret Chan, president of the GHF and 7th director general of the World Health Organization (WHO), explained that the world has experienced multiple challenges since the start of the 21st century. All the challenges have an impact on the health and peaceful development of nations with globalization.
Chan said the GHF aims to provide an inclusive platform for influencing the global conversation on vital issues in health, exchanging experiences and best practices, and international collaboration among governments, academics, NGOs, experts and business.
The main theme for the upcoming GHF is "Internet+ New Era: Health For All People," with three sub-themes on universal health coverage, innovation for health, and health in all policies.
A preparatory committee has been set up by the BFA secretariat to plan and organize the upcoming meeting.
Government officials, members of WHO and other international health organizations, NGOs, scientists, experts from renowned institutions and relevant industries locally and overseas will be invited to participate in the forum.
Top image: The secretariat of the Boao Forum for Asia (BFA) announces on Wednesday a Global Health Forum (GHF) and will hold its first annual meeting in China from January 10 to 11 next year. (Photo: courtesy of BFA)