Quyang schools freeze without heating system
People's Daily app
1512596208000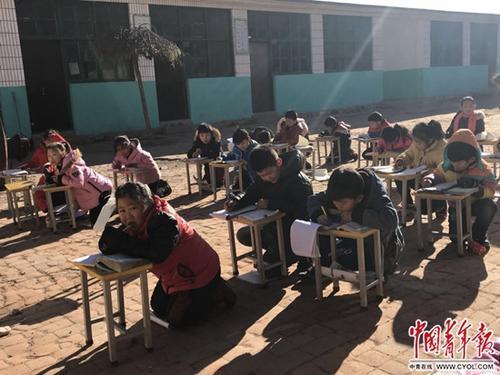 Beijing (People's Daily) - Media reports recently revealed 11 primary schools in Quyang County, Hebei Province lacked proper heating. Many of the schools' students have suffered from cold-related illnesses, generating national concern.
"Effective measures should be taken to solve the lack of heating systems in primary schools in Hebei Province," said Xu Mei, spokesperson for the Ministry of Education.
On November 5, the 11 primary schools realized they only had temporary heating.
China's Ministry of Education urged relevant departments to solve the heating problems and to ensure that each school is open and providing education to the local students.
"Problems that concern children are not trivial matters, and these latest heating incidents are a reflection of work-related issues within the local government departments," said Xu.
The State Council's Education Supervisory Committee released a circular on December 5 demanding relevant departments inspect the schools and immediately provide them with proper heating.
"It is hoped that local government officials, education departments and the schools involved can put the students first and guarantee their benefits, thus ensuring a healthier environment," Xu added.