Late policeman honored as role model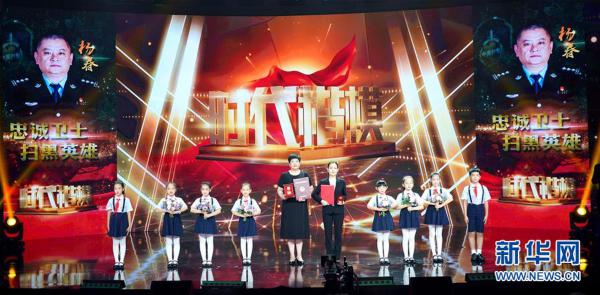 (Photo: Xinhua)
BEIJING -- Yang Chun, a former deputy head of a district-level public security bureau, was posthumously awarded the title "role model of the times" on Friday.
The title was given by the Publicity Department of the Communist Party of China Central Committee, which also made public the outstanding deeds of Yang, former deputy head of the Public Security Bureau of Jiaocheng District in Ningde City, east China's Fujian Province.
In his 28-year career in public security, Yang worked diligently at the frontline to maintain social order and serve the people. He died of a sudden illness while on duty at the age of 49 on Jan 23, 2019.
With a strong sense of responsibility, Yang solved thousands of criminal cases and had more than 1,000 criminal suspects arrested.
Yang had the courage and passion to make innovations in his job. An upright and honest man, he was committed to noble values and work ethics, winning acclaim from the public.