Guangdong police busts frozen food smuggling gang
GUANGZHOU, April 17 (Xinhua) -- Police in the city of Zhuhai in south China's Guangdong Province said Wednesday they had busted a frozen food smuggling case valued at 4 million yuan (598,000 U.S. dollars).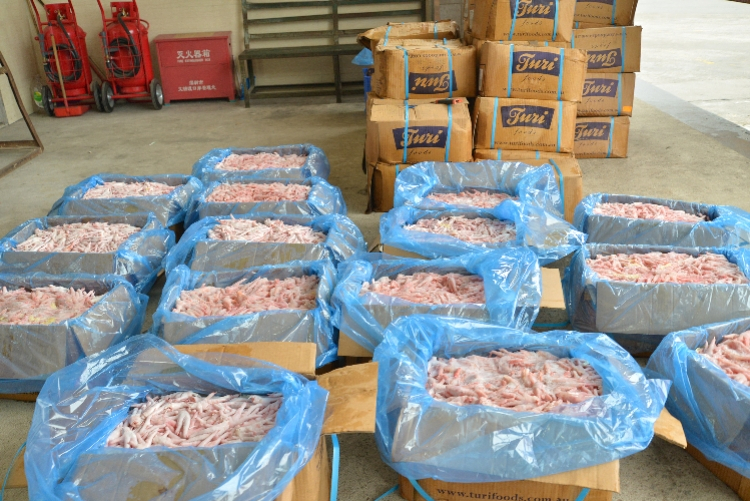 Illegal frozen chicken feet seized by police (Photo: Southern Metropolis Daily)
Two people have been detained for allegedly having smuggled 240 tonnes of frozen chicken feet, chicken wings and pig feet.
Most of the food was smuggled from Europe and America and some was unlabeled, police said.
Further investigation is under way.