Beijing's PM2.5 density drops in 2019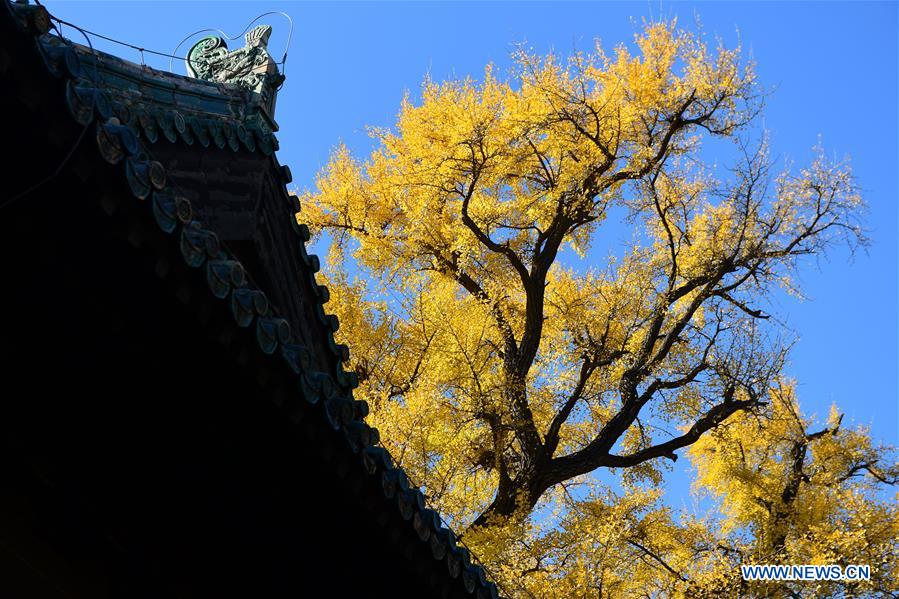 Photo taken on Nov. 11, 2019 shows a view of ginkgo trees against the blue sky at Dajue Temple in Beijing, capital of China. (Photo: Xinhua)
The average density of fine particulate matters (PM2.5) in Beijing fell to 42 micrograms per cubic meter in 2019.
The figure was released in the government work report delivered Sunday at the third session of the 15th Beijing Municipal People's Congress.
The Chinese capital sped up efforts against air pollution by gradually bringing down the concentration of particulate matters in the air last year.
Law enforcement was enhanced on mobile pollution sources. Over 28,000 heavy-duty diesel trucks were under real-time monitoring. More than 3.1 million checks were done on such trucks last year.
About 42,700 diesel trucks on China III emission standards were phased out. More than 3,500 new-energy vehicles were added to the city's taxi fleet.
Precision control over dust was also strengthened. About 1,700 roads were under real-time surveillance. The citywide average dust precipitation dropped to 6 tonnes per square kilometer per month.