China's opening up will continue despite self-reliance focus: officials
Globaltimes.cn
1604037602000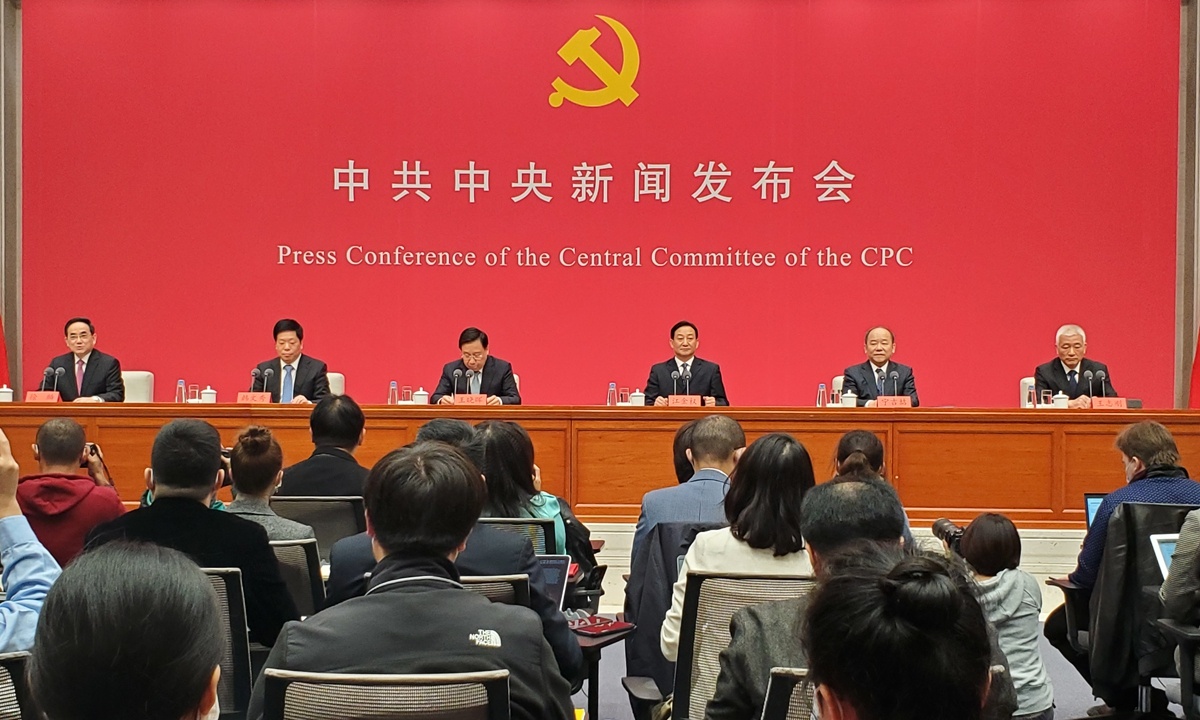 Chinese officials on Friday reiterated that the country's long-standing opening-up policy will remain intact, although it would adopt new development strategies to ensure economic and technological self-reliance by focusing on the domestic market and innovation.
At the first-ever press briefing of the Central Committee of the Communist Party of China (CPC) in Beijing, senior officials addressed various questions about the recently-concluded fifth plenary of the CPC Central Committee and the country's social and development plans for the next five to 15 years.
Among the popular topics at the press conference were two of China's new development strategies outlined by the 14th Five-Year Plan and the long-range target through the year 2035: the "dual circulation" model (with a focus on internal demand) and the innovation-driven core national strategy (which calls for major breakthroughs in core technologies).
Asked whether the new development strategies were a result of international pressure and whether they would result in the downgrade of current opening-up policies, Han Wenxiu, deputy director of the Office of Central Commission for Financial and Economic Affairs, said that the new strategies are aimed at increasing China's own development as well as creating new global cooperation while keeping with shifts in internal and external situations.
"This is a move out of China's own initiative, not a forced response; it is a long-term strategy, not a matter of expediency," Han told the press conference, adding that "dual circulation" does not mean "only internal circulation" and that China will continue to open up its market at a higher-level to foreign businesses.
In the 14th Five-Year Plan's outline, printed in a communiqué following the closing of the four-day plenary session on Thursday, innovation has been elevated to a core position in China's modernization and technological self-reliance, and will be viewed as a strategic support method for China's development.
Against the backdrop of an intensifying technology war between China and the US, in which the US has relentlessly pushed for a crackdown on Chinese tech companies, the emphasis on technological independence also sparked speculation that China might turn inwards in terms of innovation.
In response, Wang Zhigang, minister of Science and Technology, said that China's technological innovation has never adopted a "closed-door" approach nor would it close its door to pursue its own innovation in the future. "At present, China's technological innovation and development is increasingly inseparable from the world; but global technological advancement also needs China more and more," Wang said.
However, in light of new challenges, China will "improve its capacity for independent innovation and run its own affairs well because key core technologies cannot be purchased or acquired," Wang said.
In response to a more pointed question about China-US decoupling, Han said that a "complete decoupling is basically impossible" and would not do good for the US, China as well as the entire world.
At the press conference, officials also addressed wide-ranging questions regarding targets and specific policies for the upcoming 14th Five-Year Plan period as well as the Hong Kong and Macao special administrative regions' roles in the upcoming national development plan.
In China's 14th Five-Year Plan period, the mainland will continue to support Hong Kong in consolidating and enhancing its competitive advantages, building an international center for innovation and technology and supporting exchanges between Hong Kong, Macao and other countries and regions, Han said
During the press conference, which officials said would become a part of the CPC Central Committee's information release mechanism, officials also offered background information about the formulation of the 14th Five-Year Plan, in keeping with a decades-long tradition.
The formulation process saw "unprecedented" participation from all walks of life, including over a million comments from the public, which resulted in about 1,000 suggestions, according to officials.
As a major feature of China's governance system since the 1950s, the country's Five-Year Plans are generally created every five years to set development targets across various sectors and make policies in accordance with those goals.
Chinese analysts told the Global Times that unlike in the West, in which a few Western politicians make their own self-interested, shortsighted policies, China's Five-Year Plans focus on comprehensive and sustainable growth that benefits — and will continue to benefit — all its people.
The details released in different plans have varied, but each plan is successive in nature and based on China's medium- to long-term goals made at more macroscopic levels, analysts said.