Abundant harvest seen along golden terrace rice paddies
chinadaily.com.cn
1631187047000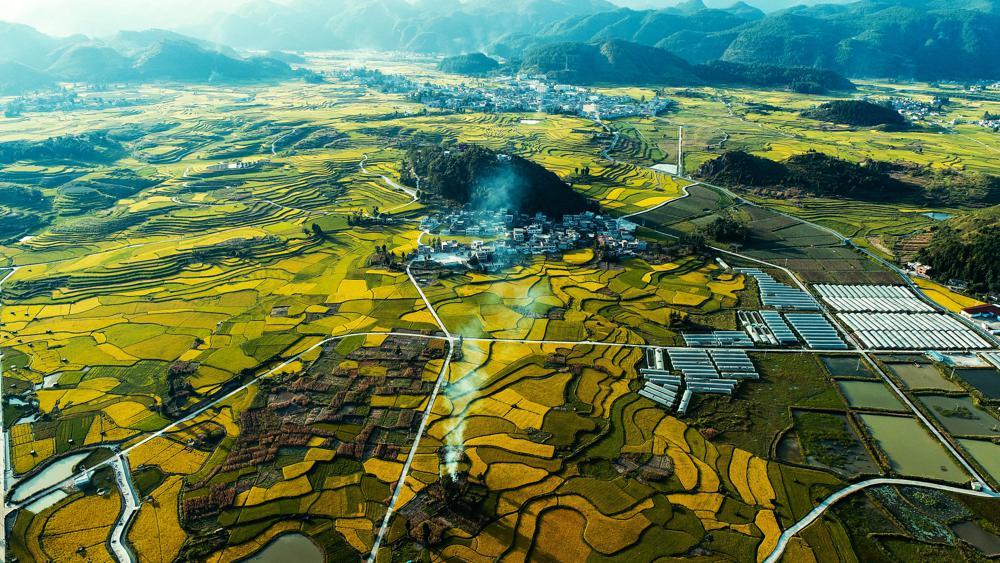 September is the start of the harvest season. The golden bright rice fields ripen, give off the fragrance of rice in the Cuiwei village of Longli county, Guizhou province, and will see a bumper harvest in the terraced rice paddies.
Terraced rice paddies are common in the mountainous areas in Southwest China's Guizhou province, which are formed by vestiges of ancient eroded seabed. It's amazing to see nature's palette has performed its miracles and sprinkled a wide array of shades in those serpentine-shaped rice fields.
The local government has made efforts to develop local rice relying on good ecological environment. This year, they planted about 2,400 hectares of rice, which is expected to yield 12.6 million kilograms of rice with an output value of 30 million yuan ($4.64 million), according to local authorities.
In addition to rice harvest, they also guided farmers to allocate 366.67 hectares of paddy fields for large-scale fish farming. The estimated output value is more than 4.5 million yuan, which helps farmers increase their income.
Wang Jin contributed to this story.