Chartered flight brings back 319 Hong Kong residents stranded in Pakistan due to COVID-19 pandemic
HONG KONG, April 30 (Xinhua) -- A chartered flight on Thursday evening brought back 319 Hong Kong residents who had been stranded in Pakistan due to travel restrictions amid the COVID-19 pandemic, the Hong Kong Special Administrative Region (HKSAR) government said.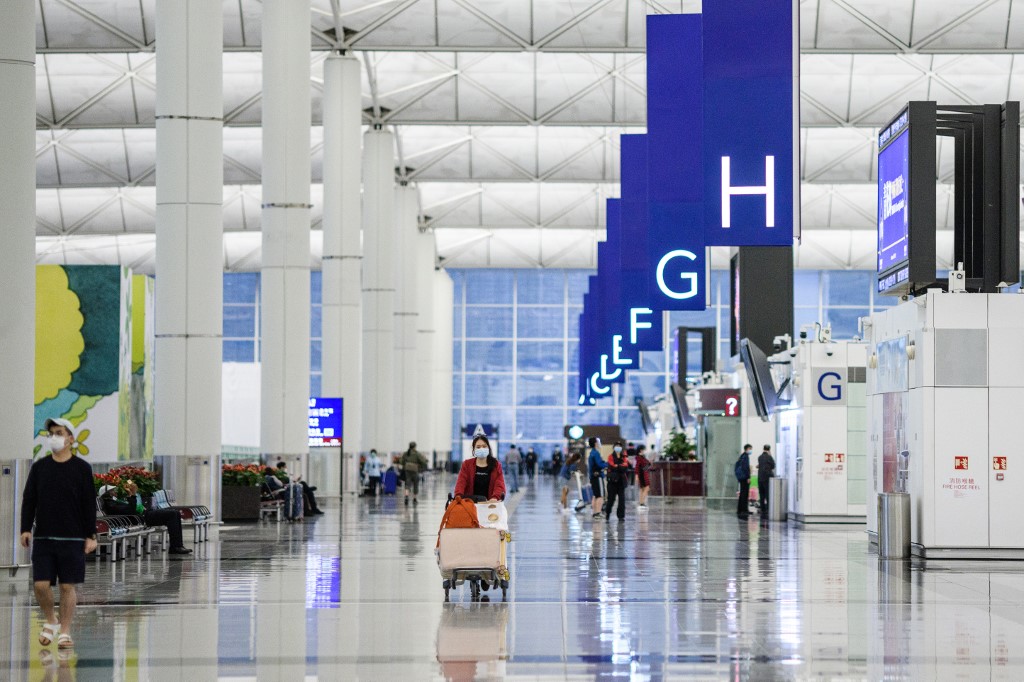 People wear facemasks as a precautionary measure against the COVID-19 coronavirus, as they walk near the check in counters at Hong Kong's international airport on March 24, 2020. (Photo: AFP)
The chartered flight, arranged by the HKSAR government, departed from Islamabad, the capital of Pakistan, earlier on Thursday and arrived at Hong Kong International Airport at around 7:00 p.m. local time.

Upon arrival, the returnees proceeded to the Temporary Specimen Collection Center set up by the HKSAR government's Department of Health at AsiaWorld-Expo near the airport by coaches for compulsory COVID-19 testing.
After their deep throat saliva samples were collected, the returnees were transferred by coaches to the quarantine center at Chun Yeung Estate in the New Territories for a 14-day compulsory quarantine period.
In view of the COVID-19 pandemic situation, the Pakistani government has banned all international flight movements since late March, resulting in some Hong Kong residents there being unable to return to Hong Kong through normal means for the time being.
As of Tuesday, the HKSAR government's Immigration Department (ImmD) had successfully contacted about 1,600 Hong Kong residents stranded in Pakistan after receiving requests for assistance.
The returnees on Thursday were the first batch of Hong Kong residents brought back from Pakistan.
The HKSAR government said it is still contacting other Hong Kong residents in Pakistan and will assist them in returning in batches. Enditem