Court hears 'Secretary Yan' bribery case
People's Daily app
1554959847000
The bribery case of Yan Chunfeng, former deputy secretary of the local committee of the Communist Party of China (CPC) in Guang'an, Sichuan Province, was heard in court Thursday involving 5.72 million yuan ($851,800) in bribery.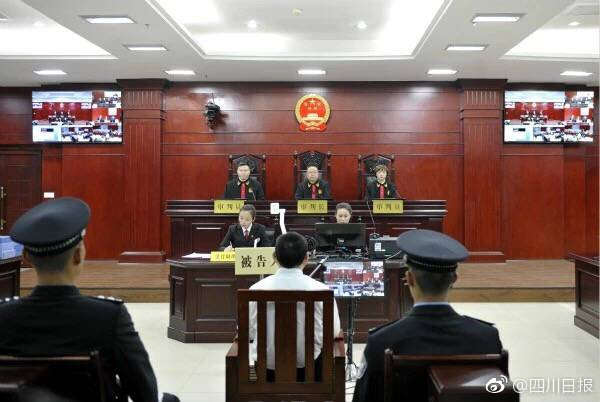 (Photos: Weibo of the Sichuan Daily)
Yan was sued by the Deyang City People's Procuratorate in Sichuan Province for power abuse.
He allegedly received bribes for project contracts and project dispute resolution, according to the Sichuan Daily.
His sentence will be announced later.
The former "Secretary Yan" went viral in May 2018, as a woman invoked his government title to intimidate a teacher of her daughter's kindergarten. Sichuan authorities announced the investigation into Yan's case after the case went viral.
Yan has been dismissed from public office and expelled from the Party, according to the discipline inspection and supervision committee of Sichuan Province.