Health measures in place for import expo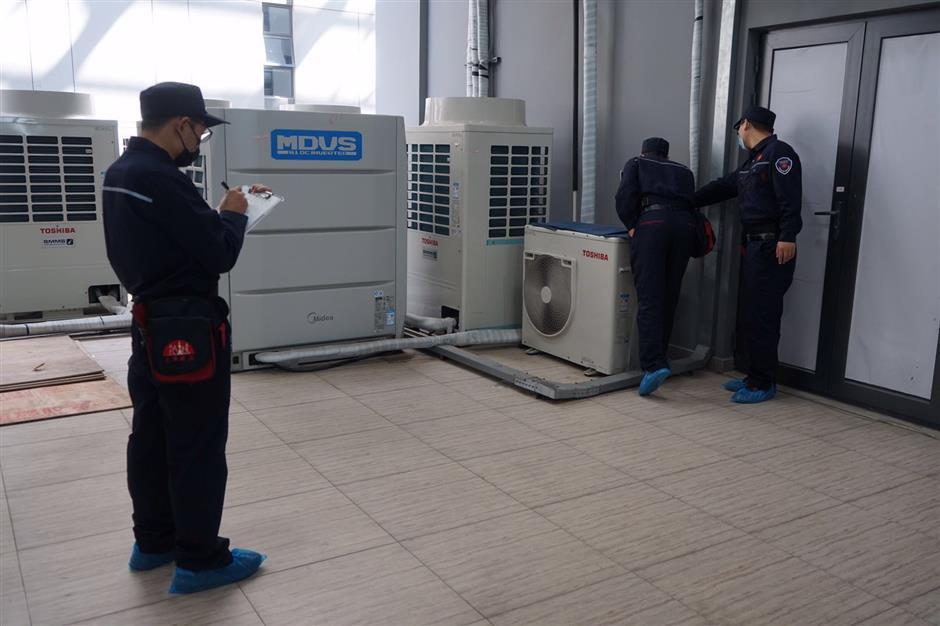 Health officials check anti-mosquito measures at the National Convention Center (Shanghai), venue for November's third CIIE. (Photos: Shine.com)
Health authorities are launching an anti-mosquito campaign around the venue for November's third China International Import Expo to prevent and control the risk of dengue fever, officials said on Friday.
A monitoring network has been established for key areas that include places with dense populations and convention centers.
Disinfection and cleaning for the control and prevention of COVID-19 at the CIIE venue will also be launched.
Health and medical support for the third CIIE has been enhanced. There are 33 designated hospitals offering green-channel services for participants and staff at the event, five medical stations inside the convention center and 12 ambulances on standby, the Shanghai Health Commission said.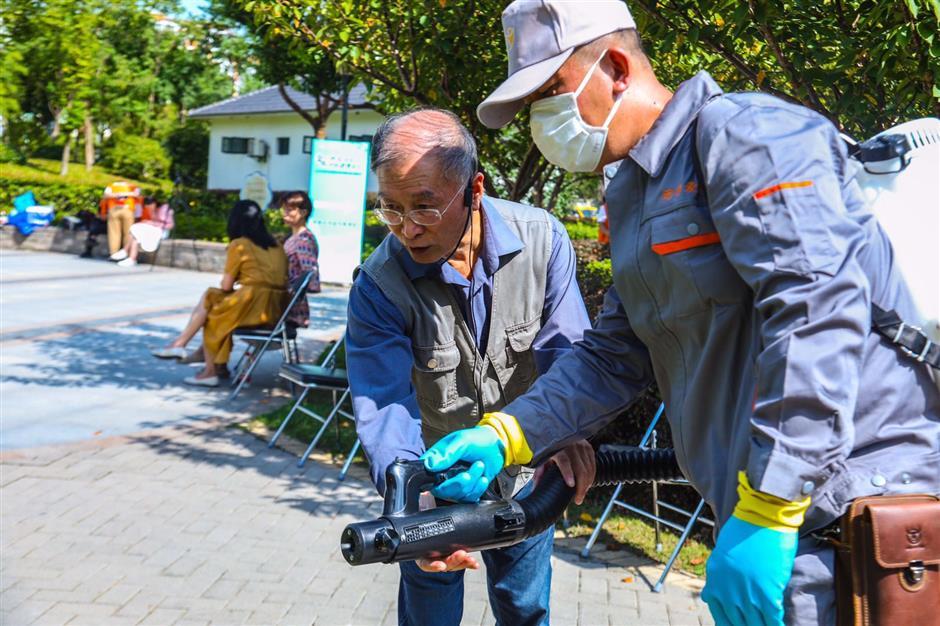 Chemicals to control mosquitoes are sprayed at a residential complex.