New initiatives may help youth stay in Bay Area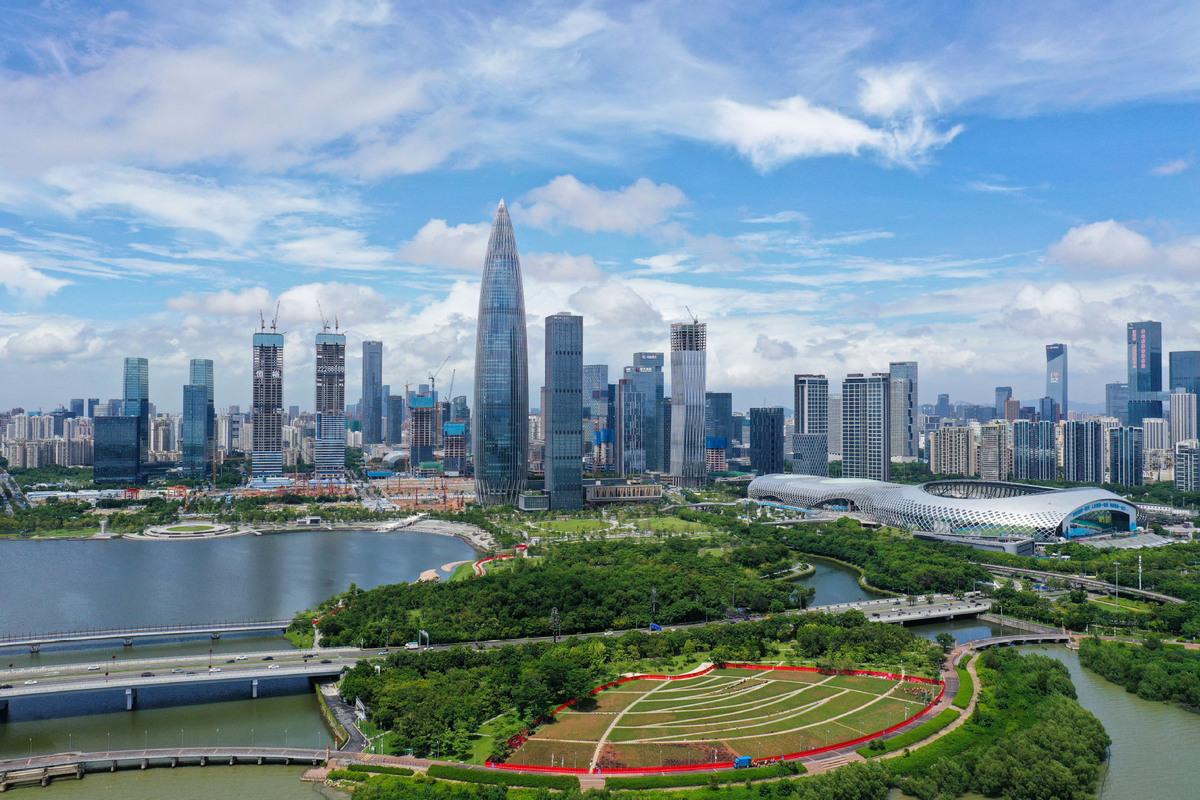 Policies that will make it easier for Hong Kong young people to ease into the Greater Bay Area will be gradually rolled out soon, a deputy director of the central government's liaison office in the city said on Wednesday.
Chen Dong said the policies, which will allow them to study, work and live in nine cities of Guangdong province, are a continuation of a long-standing tradition of the central government.
A case in point is the recently announced 40 pilot programs in the five-year plan for Shenzhen. These programs will grant the innovation and technology powerhouse more leeway to reform and develop itself through pilot policies, he said.
Chen said these items are pertinent to youngsters from Hong Kong as it signals the acceleration of the process of integrating the Hong Kong, Macao and Guangdong markets.
With the construction of the Guangdong-Hong Kong-Macao Greater Bay Area entering a new phase, the city cluster offers far more opportunities for Hong Kong's younger generation than their hometown does, and even more than other countries and regions, he said at a local function.
Being involved in the Bay Area development is a key way for Hong Kong to integrate into the nation's development while offering the "best historic opportunities" for Hong Kong's younger generation, Chen said.
Chen envisioned youngsters from Hong Kong will be "super-connectors" between the Bay Area and the world, given their "irreplaceable strength", such as greater international exposure.
Young people from Hong Kong, who understand both Chinese and Western culture and are proficient in Mandarin, Cantonese and English, are equipped to facilitate the Bay Area as it goes global, he said.
In recent years, the central government, the local governments of Bay Area cities, and the Hong Kong Special Administrative Region government have released a series of policies to encourage Hong Kong young people to explore opportunities in the 11-city Bay Area cluster, which aims to rival California's Silicon Valley.
The Bay Area's development outline, unveiled in February 2019, included many measures to help young people study, work, and live in the region.
Now Hong Kong young people can apply for civil-service positions on the Chinese mainland.
If they want to operate their own businesses there, they can enjoy a wide range of support in seeking a venue, facilities, capital, and related information from both Hong Kong and mainland governments.
Qualified Hong Kong people can also enjoy the equivalent treatment with mainland counterparts in areas such as banking service, education, social welfare, and tax deductions.
He called on Hong Kong society, especially youth groups, to ramp up their efforts to organize Hong Kong young people to get hands-on experience in the region.
Chen cited a survey conducted by the Chinese University of Hong Kong's Hong Kong Institute of Asia-Pacific Studies, from August to October 2019. It showed that over a half of interviewees who formerly worked on the mainland expressed a willingness to work in the Bay Area; while those who have never set their foot on the mainland expressed the lowest interest, 5.3 percent, in working on the mainland.
Separately, Tan Tieniu, who is also a deputy director of the liaison office, also encouraged Hong Kong's innovation and technology sector to deepen collaboration with its mainland counterparts.
This could better leverage the city's advantages, such as research and innovation and introducing professionals, and accelerate the process in turning the Bay Area into a world-class inno-tech hub, Tam said.
He continued that the office will actively communicate with mainland departments to create more-favorable conditions for cross-boundary inno-tech collaboration.