Video: Chinese entrepreneur gives dating advice in intercultural relationships
People's Daily app
1527653121000
Having worked as a software engineer for 10 years, Joy Yang decided to transform herself into a relationship coach. Given that she has interpersonal networks from various cultural backgrounds, she specializes in inter-cultural dating, with an aim to help customers improve their dating skills with foreigners.
(Video source: Global Times)
She founded the website Joyfuldating.cn, whose main clientele are Chinese females and foreign males. But today she's meeting a special client, Franz, a Chinese boy aspiring to find a foreign girlfriend. As he likes tall, gentle and slim girls, he finds foreign girls more attractive.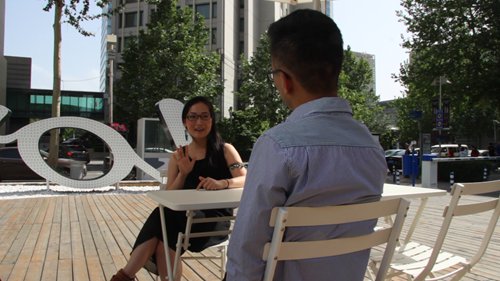 A major difficulty for Chinese women is not attracting, but keeping their boyfriends from abroad, says Yang. (Photo: Global Times)
Franz had a crush on a foreign girl he met in the gym but didn't know how to ask her out. Joy advised him to know more background knowledge of the girl such as her hobbies, daily routines, friends and family, so that he could find something in common to start a conversation.
Need more on how Joy will give Franz dating advice? Click the video.
(Compiled by Han Xiaomeng)