China knows why Africa needs to be considered: Malian President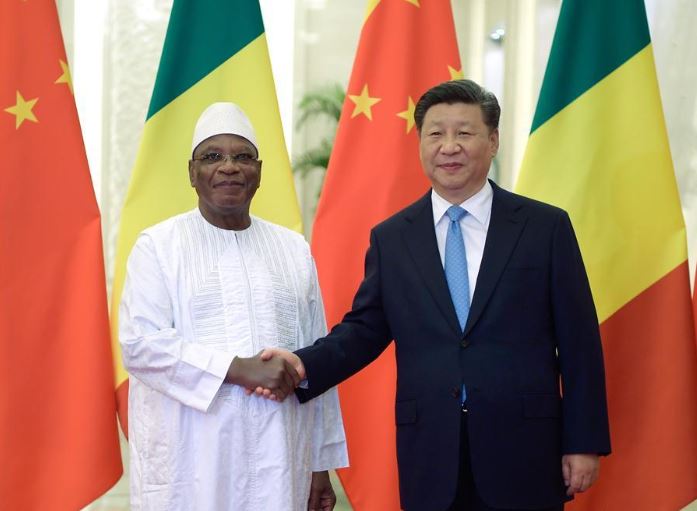 Chinese President Xi Jinping (R) meets Malian President Ibrahim Boubacar Keita at the Great Hall of the People in Beijing, Aug. 31, 2018. (Photo: Xinhua)
Ibrahim Boubacar Keita, who was reelected as Malian president last month, has pledged to continue to strengthen relations with China during his new term.
Keita also praised China for considering Africa while having no colonial ties to the continent.
The Malian president made the remarks during an interview with CGTN in Beijing, ahead of next week's Beijing Summit of the Forum on China-Africa Cooperation (FOCAC).
Mali and China have built diplomatic ties since 1960. Keita said Mali had fought for recovering China's seat in the UN decades ago. "The relationship between our countries is very deep with deep programs," he said. "Nowadays, we have decided to strengthen them during the new term to come."
Keita, who first became president in 2013, arrived in Beijing on Wednesday.
"You know I was just elected, my privilege and pleasure is to be invited by President Xi to come to China just before my inauguration on September 4 next month," he said. "So I consider it a very important privilege to have been invited by President Xi."
On his expectations for the upcoming summit, Keita said, "A lot of things; a lot of things between China and Africa. China has been considered as a true friend of Africa. China has no historical colonial links with Africa, China, who was fighting herself for dignity, understands the reasons why Africa needs to be considered, and China is considering Africa, especially Mali. That's why we too consider China as a true friend."
Chinese President Xi Jinping held talks with Keita on Friday. The Chinese leader said China and Mali are good brothers, friends and partners while Keita said Mali is willing to strengthen win-win cooperation with China.
Together with other African heads of state, President Keita will attend the FOCAC Beijing summit on September 3 and 4.