Hong Kong remains triple-digit growth in COVID-19 cases
HONG KONG, Dec. 9 (Xinhua) -- New COVID-19 cases continued to top 100 in Hong Kong on Wednesday, with stricter measures put in place to curb the virus spread.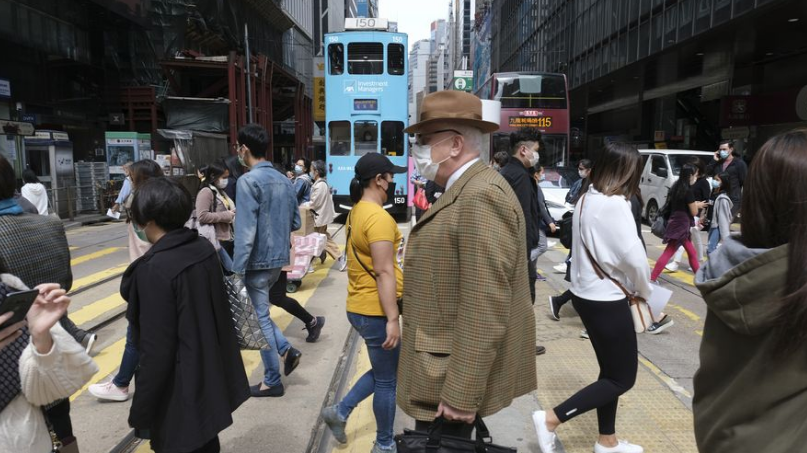 Hong Kong's Center for Health Protection (CHP) reported 104 additional confirmed cases of COVID-19 on Wednesday, marking the fifth time for the figure to surpass 100 in the past 10 days, taking its total tally to 7,179.
Of all, 99 cases were local infections, with 35 of unknown origin, the CHP said, adding that there were also more than 60 preliminary cases.
According to Hong Kong's Hospital Authority, 77.5 percent of the negative pressure beds have been utilized so far.
Currently, 1,149 COVID-19 patients are being treated in 22 public hospitals and the community treatment facility at AsiaWorld-Expo, and a total of 39 patients are in critical condition. COVID-19 has caused 113 deaths in Hong Kong.
The government announced on Tuesday tightened social distancing measures, including closures of fitness centers and beauty parlors and stricter restrictions over dine-in services in restaurants.