Chinese FM says deployment of defensive facilities on South China Sea islands legitimate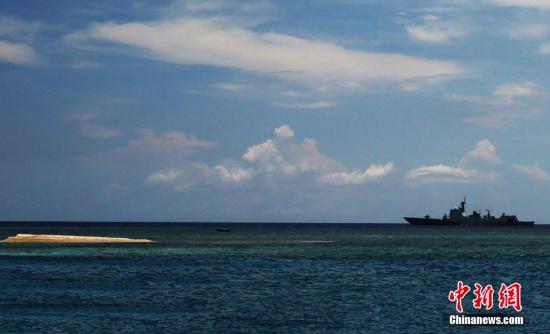 (Photo: Chinanews.com)
WASHINGTON, May 23 -- Chinese State Councilor and Foreign Minister Wang Yi said here on Wednesday that China's deployment of defensive facilities on its islands in the South China Sea is legitimate and necessary.
Wang, who made a stopover in Washington D.C. on his way back home from Argentina, made the remarks at a press conference with US Secretary of State Mike Pompeo after their meeting.
China's constructions on its territorial islands in the South China Sea mainly focus on civilian facilities and some necessary defense facilities, Wang said.
China's moves are within the framework of international laws that give the right to self-defense and preservation to every sovereign state, Wang said.
China's deployment has nothing to do with militarization, just like the US military presence in Hawaii and Guam, Wang added.
The scale of China's deployment is much smaller than that of the United States, Wang said, adding that there is no need to make exaggeration on this matter.