China launches online service for disabled to apply certificates, subsidies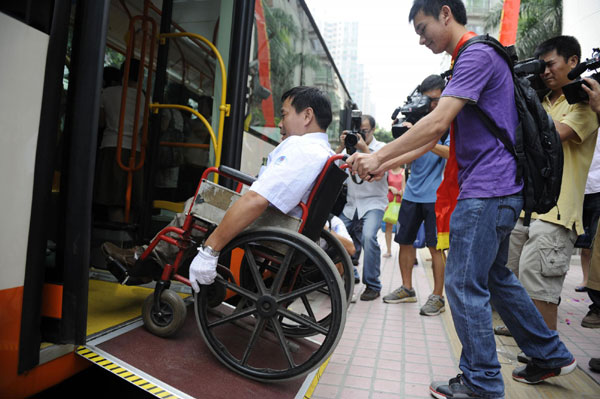 A volunteer helps a man using a wheelchair to board a bus in this file photo on Sept 2, 2010. (Photo: Xinhua)

BEIJING, Jan. 13 (Xinhua) -- The official Wechat account of the State Council announced Monday its new online service, which enables disabled individuals to apply for disability certificates and subsidies via a mini-program.

Applying for a certificate, which is a prerequisite for applying for disability subsidies, only requires disabled individuals to input personal information, select a category of their disability and upload a profile picture via the online channel. The online application will cut down on the amount of time compared with the previous system which required users to submit documents in person.
Apart from new applications, the system also provides other services such as replacing certificates, reporting the loss of certificates, or modifying certificates.
Disable individuals can also apply for subsidies through the system and provides applicants with detailed information, including the whole application process, the time of allocation and the amount of the allowance.
China now has more than 85 million disabled individuals but only around 30 million have a certificate. The newly launched system aims to bring convenience to the disabled and increase their sense of fulfillment and happiness.