Prosecutors probe local health agency for failing to monitor vaccination
Global Times
1533524765000
Local health agency failed to monitor vaccination
The procuratorate of Pianguan county in North China's Shanxi Province has begun investigating the local commission of health and family planning of failing to monitor the irregular vaccination.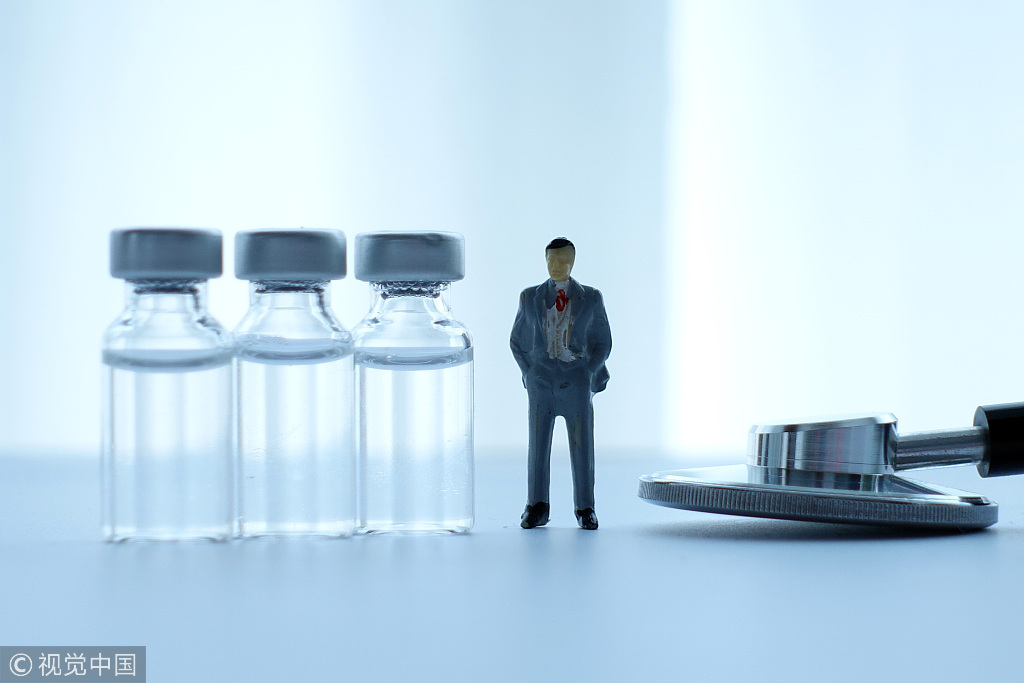 Photos: VCG
Prosecutors discovered that the Disease Control and Prevention Center in Pianguan failed to record the information of 150 rabies vaccines, and had no information about those who were vaccinated.
Management regulations on vaccine state that the vaccine's producer, local disease control and prevention centers and medical organizations responsible for providing vaccinations should keep all the information of every vaccine.
The Commission of Health and Family Planning, which is responsible for monitoring vaccines, failed to correct the center's irregular behavior.
Prosecutors filed a case on public interest against the commission on August 2 and advised the commission to urge the center to correct the matter.
Prosecutors found that among the 2,500 rabies vaccines produced by Changsheng Biotechnology Corporation, 1,145 were sold and the rest were sealed.
A Beijing-based lawyer surnamed Guo told the Global Times on Sunday that to protect public interest, procuratorates could file public interest lawsuits against administrative institutions to demand that they correct things or provide compensation.
"If an investigation uncovers misconduct by individuals, the cases would be transferred to investigation organs. Victims of substandard vaccines could sue relevant administrative institutions or vaccine producers to protect their interests," Guo said.
Another incident also involving vaccines in Shaanxi Province was revealed on Sunday. Authorities in Shangluo denied rumors that some children were injected with expired vaccines, claiming that the misunderstanding was caused by the false registration of these vaccines.
A special team from Shangluo found that the vaccines were safe, and that vaccination sites mistakenly registered some vaccines, local newspaper Shangluo News reported on Sunday.
The government took action after one netizen, "buzhengjingshushu," said on online forum Baidu Tieba and other forums that many children in Shangluo had been injected with expired vaccines since 2015, and that the number of victims was rising.
These include vaccines for measles, mumps and rubella (MMR), DPT and others, the newspaper reported.
The vaccine scandal erupted in July a week ago after staff of China's second-biggest rabies vaccine maker Changchun Changsheng Life Sciences claimed that it was forging production data and violating standards in making Vero-cell rabies vaccines.
The vaccine maker was also found to have produced and distributed thousands of faulty DTaP vaccines that immunize toddlers and young children against whooping cough, diphtheria and tetanus. The vaccines from last year reportedly would not harm the human body but were found to have fallen short of standards for biological potency.