Diaoyu belongs to China despite Japanese mayor's name change move
Global Times
1512420436000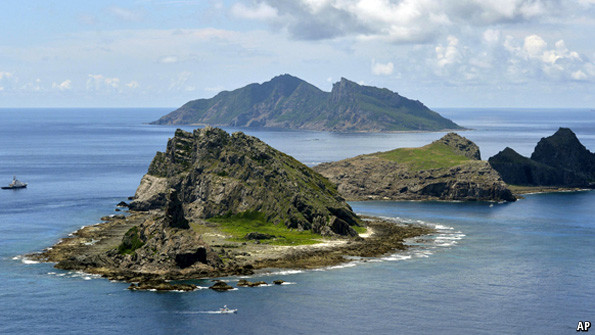 Photo: AP
China said Monday that the proposed name change of the Diaoyu Islands by a Japanese mayor would not change the fact that they belong to China.
Ishigaki Mayor Yoshitaka Nakayama plans to submit a proposal to the city assembly Monday to change the city's name from "Tonoshiro, Ishigaki City" to "Tonoshiro Senkaku, Ishigaki City," Japanese media reported.
"The Diaoyu Islands and their adjacent islets have always been an inherent part of Chinese territory, and China has an unshakable will to protect its own sovereignty," Foreign Ministry spokesperson Geng Shuang said at a regular news briefing. "Whatever tricks Japan plays, it will not change the fact that the Diaoyu Islands belong to China."
He urged the Japanese side to "face up to history and reality, stop stirring up trouble on the issue and avoid harming the improvement of bilateral ties."
Four China Coast Guard vessels patrolled territorial waters off the Diaoyu Islands on September 25, according to the State Oceanic Administration. China conducts such patrols on a regular basis.
The Japanese city of Ishigaki in Okinawa Prefecture said on September 21 that it had planned to change the name of the Diaoyu Islands, which Japan calls the "Senkaku Islands."