Taiwan can only improve relations with mainland by adhering to 1992 Consensus: spokesperson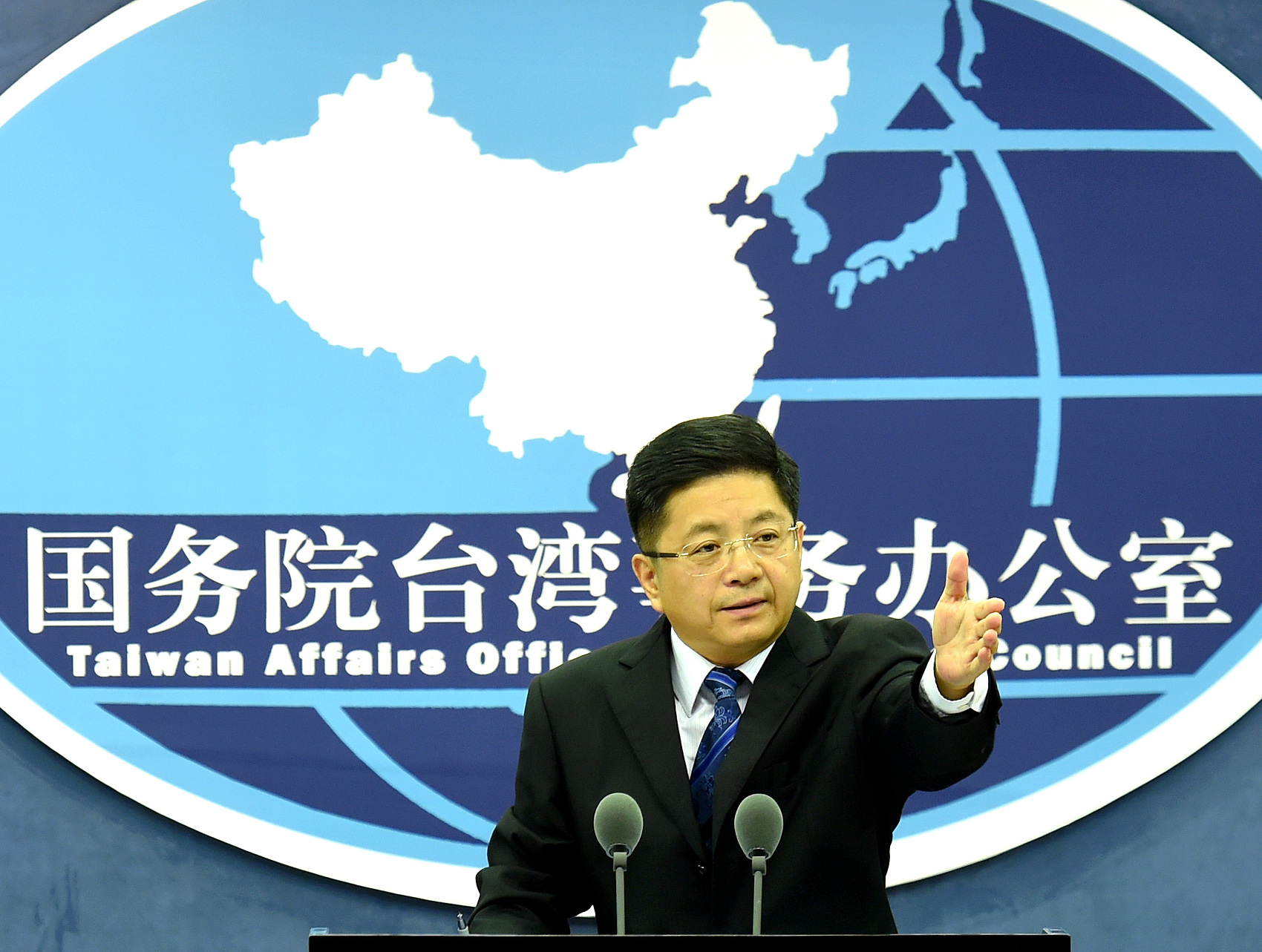 Ma Xiaoguang, spokesperson for the Taiwan Affairs Office of the State Council(Photo:VCG)
A Chinese mainland spokesperson said on October 26 that relations across the Taiwan Straits could only make new progress if the current administration in Taiwan returns to the political foundation of adhering to the 1992 Consensus.
Ma Xiaoguang, spokesperson for the Taiwan Affairs Office of the State Council, made the remarks when answering a question about Taiwan leader Tsai Ing-wen's speech at a forum on cross-Straits relations.
Tsai has refused to adhere to the 1992 Consensus since she assumed office in May 2016, angering people on both sides of the Straits.
"The one-China principle is the political foundation of the cross-Straits relations. And the 1992 Consensus embodies the one-China principle and clearly defines the fundamental nature of cross-Straits relations," Ma said. "It is the key to ensuring peaceful development of the relations."
He also said that the mainland had adopted an open attitude and held the same standards when dealing with any of the various political parties in Taiwan.
"No party or group in Taiwan will face obstacles on dealing with the mainland when they recognize the historical fact of the 1992 Consensus and agree that both of the two sides belong to one China," Ma said.
This has been amply proved in the course of development for cross-Straits relations, he added.