4 dead as Super Typhoon Mangkhut slams south China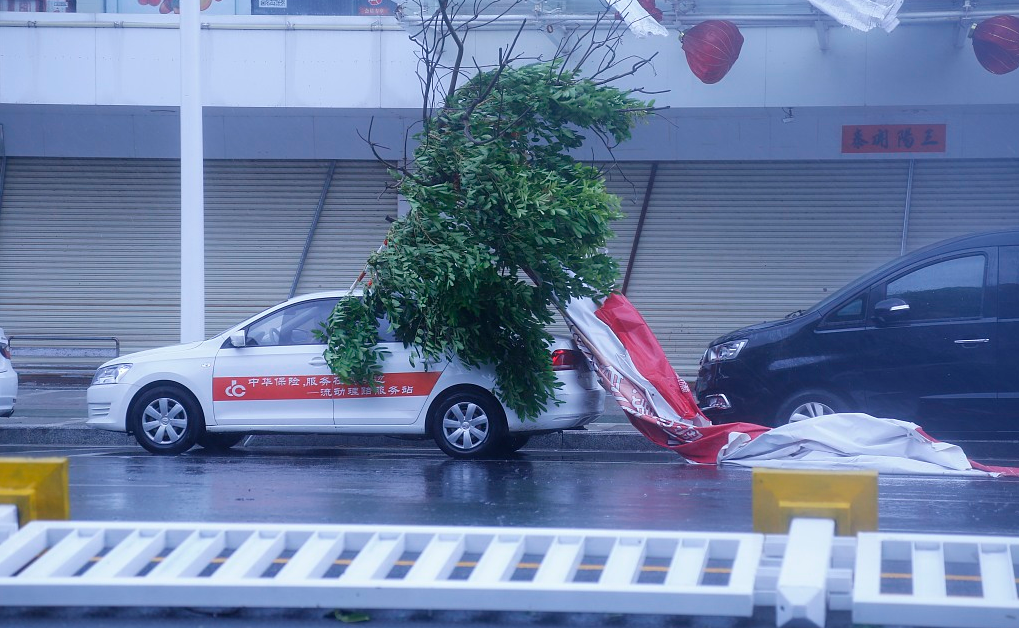 (Photo: VCG)
Four people have been confirmed dead in Guangdong as Super Typhoon Mangkhut ravaged the southern Chinese province, local authorities said Monday.
Mangkhut landed at 5 p.m. Sunday on the coast of Jiangmen City in Guangdong, packing winds up to 162 km per hour, according to the provincial meteorological station.
Three people were killed by falling trees in Guangzhou, the provincial capital, while another person died from collapsing construction materials in the city of Dongguan, according to Guangdong's disaster relief authorities.
As of 11 p.m. Sunday, more than 3.11 million people had been relocated and over 49,000 fishing boats were called back to port in the province.