China makes headway in promoting high school education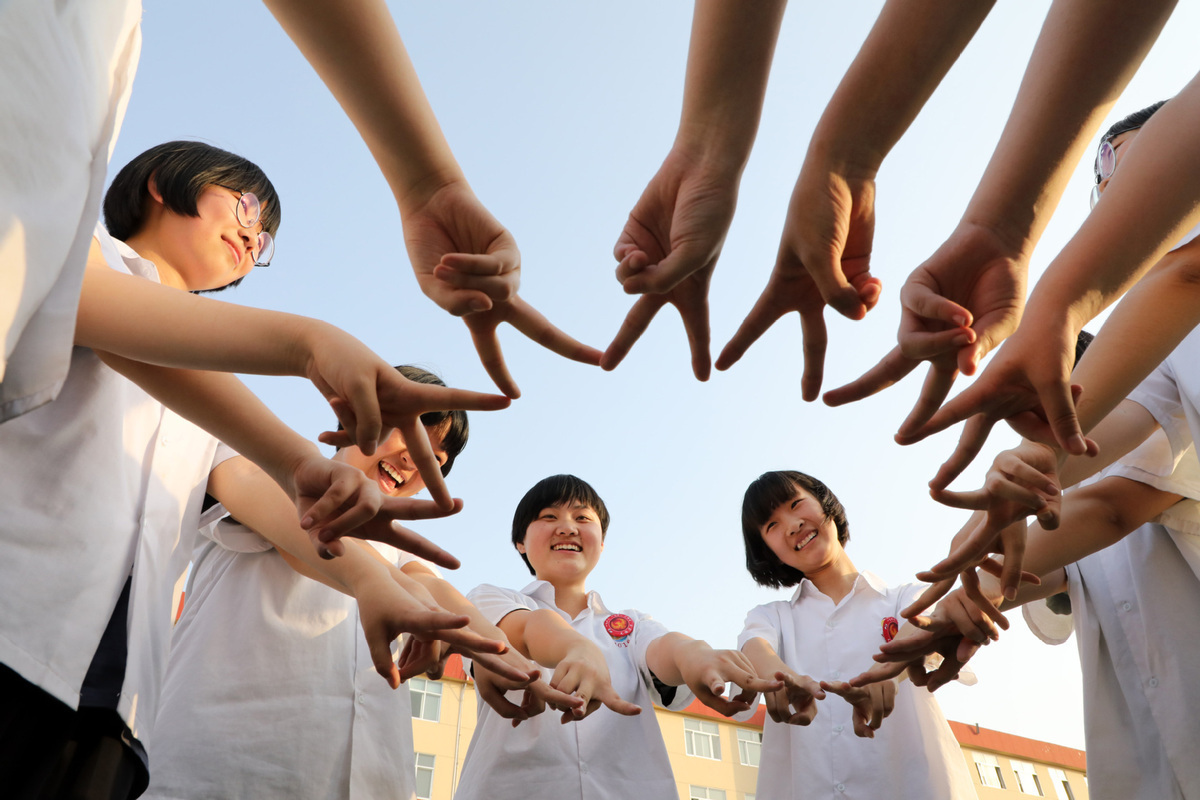 Seniors at a high school in Binzhou, East China's Shandong province, make a V for victory sign to encourage each other ahead of the gaokao, China's national college entrance exam, on June 2, 2019. (Photo: Xinhua)
BEIJING -- China has made progress in improving high school education, with its gross enrollment rate for senior high education reaching 89.5 percent in 2019, up 1.2 percent from 2017, China Education Daily reported Monday.
By the end of 2019, the proportion of oversized high school classes with over 56 students had declined to 19.39 percent, a drop by 10.97 percent from 2017, the newspaper said.
Oversized classes have long been a prominent issue in China's education system, as quality education resources are insufficient in some regions.
To meet the need of smaller classes, the number of full-time high school teachers totaled 1.86 million in 2019, growing by 85,200 compared to that of 2017, according to the report.
Meanwhile, school construction and expansion have been promoted across the country to eliminate the large-sized classes. China saw construction in 4,401 high schools in 2019, 3,053 of which had been finished, it said.