Daily railway trips to plunge as China fights epidemic
BEIJING, Feb. 1 (Xinhua) -- Chinese railway passenger trips are expected to slump 78.5 percent year on year to 2.6 million on Saturday, as the country strengthens epidemic prevention and control.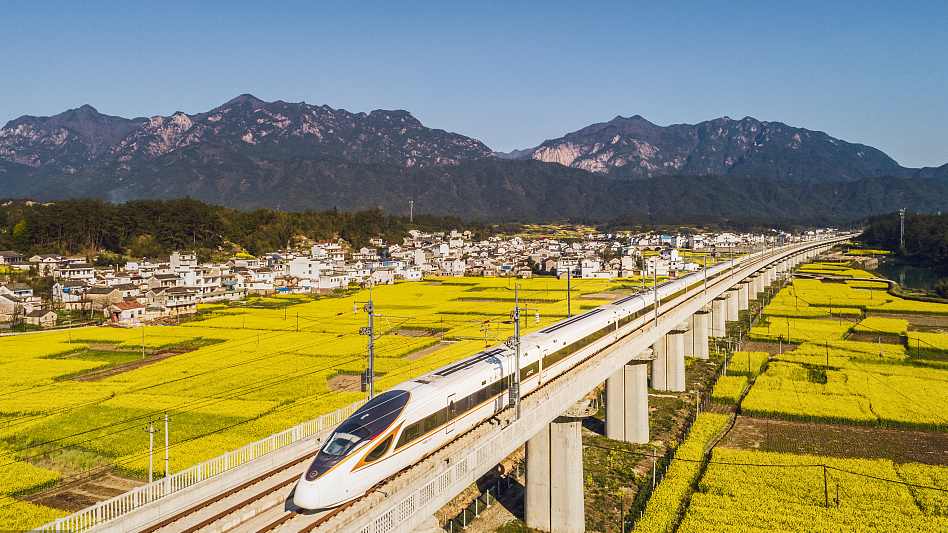 File photo: VCG
The number of railway passenger trips totaled 2.31 million on Friday, down 77.3 percent from a year ago, data from the China State Railway Group Co., Ltd. showed.
China's railway network had sent more than 10,000 tonnes of epidemic control materials by 6 p.m. Friday, the company said.
At present, the body temperatures of passengers are being checked at 2,373 stations across the country, the group said, with stepped-up prevention and control measures to safeguard the health and safety of passengers and its employees.
China has extended its seven-day Spring Festival holiday to 10 days amid the novel coronavirus outbreak, easing pressure from the holiday travel rush.
Chinese health authorities announced Saturday that the novel coronavirus had claimed 259 lives by the end of Friday, with 11,791 confirmed cases nationwide.