China inaugurates Ministry of Emergency Management
People's Daily app
1523855005000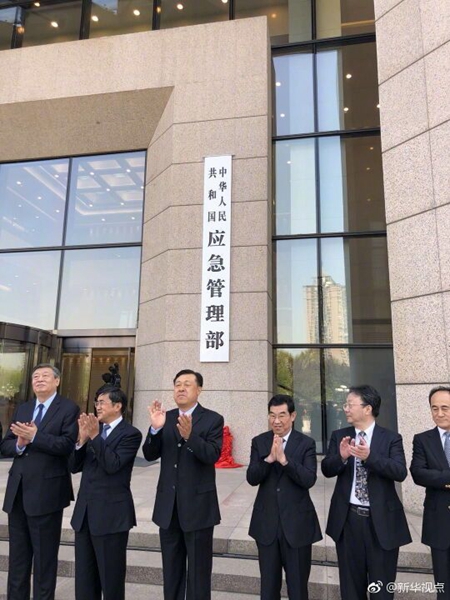 The Ministry of Emergency Management (Photo: Xinhua)
China on Monday founded the Ministry of Emergency Management.
The new ministry integrates the duties of nine departments and takes over the responsibilities of the State Flood Control and Drought Relief Headquarters, National Commission for Disaster Reduction, the Quake Relief Headquarters of China's State Council, National Commission for Disaster Reduction, and National Forest Fire Prevention headquarters.
Based on the principle that local governments should undertake their responsibilities, provincial-level governments will be responsible for normal disasters, and the ministry will respond to the call for support on behalf of the central government.
As for extremely serious disasters, the ministry will assist the centrally appointed officials to compile and implement emergency management plans, as well as organize rescue and relief efforts to ensure that the orders are carried out efficiently and without delay.