Maintain strict Xinjiang rules 'to defeat infiltrators': expert
Global Times
1523869584000
Strict policies should still be maintained in Xinjiang to defeat whoever wants to split the country, observers suggested after a senior Chinese official visited Northwest China's Xinjiang Uyghur Autonomous Region.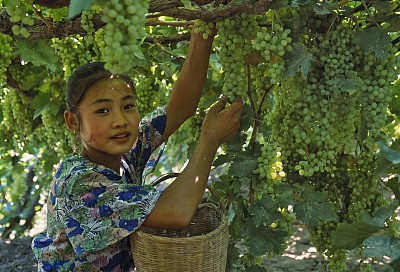 (Photo: VCG)
The infiltration of religious extremism has been significantly curbed, as Xinjiang appears to be stable and much safer, Wang Yang, chairman of the National Committee of the Chinese People's Political Consultative Conference, made the statement during his visit to Xinjiang from Tuesday to Saturday, Xinhua News Agency reported.
Wang asked the local officials to continue to keep up the pressure on the three forces of separatism, terrorism and extremism, uphold the correct ideology by opposing wrong thoughts, and fight poverty in southern Xinjiang to eradicate extremism.
"Some strict policies should be maintained in Xinjiang to deal with enemies who intend to split the country," Xu Jianying, a research fellow at the Chinese Academy of Social Sciences' Research Center for Chinese Borderland History and Geography, told the Global Times.
"The terror situation in the region does not radically change.
Although the situation in Xinjiang has improved in recent years, infiltration from foreign enemies still exists and terrorists remain active, a professor from Xinjiang who requested anonymity told the Global Times on Sunday.
"High pressure and effective policies should be continued to consolidate what has been achieved in the region," he said.
Previous media reports said that hundreds of Chinese extremists have joined the Islamic State group in Iraq and Syria. Chinese experts warned that more jihadists are returning to China through the coastal and southern borders, as the previous route through Xinjiang is heavily fortified.
"Decimated in the Middle East, terrorists intend to infiltrate into areas such as Central Asia and Southeast Asian countries, and we should be on high alert against them infiltrating Xinjiang," the anonymous professor said.
Wang, who is also a member of the Standing Committee of the Political Bureau of the Communist Party of China Central Committee, said that with the significant improvement in law and order, officials and people of all ethnic groups in Xinjiang have a much stronger sense of security.
Wang also stressed the importance of poverty alleviation to improve people's lives, thereby eradicating the breeding ground for extremism, Xinhua News Agency reported.