Canton Fair helps businesses from impoverished regions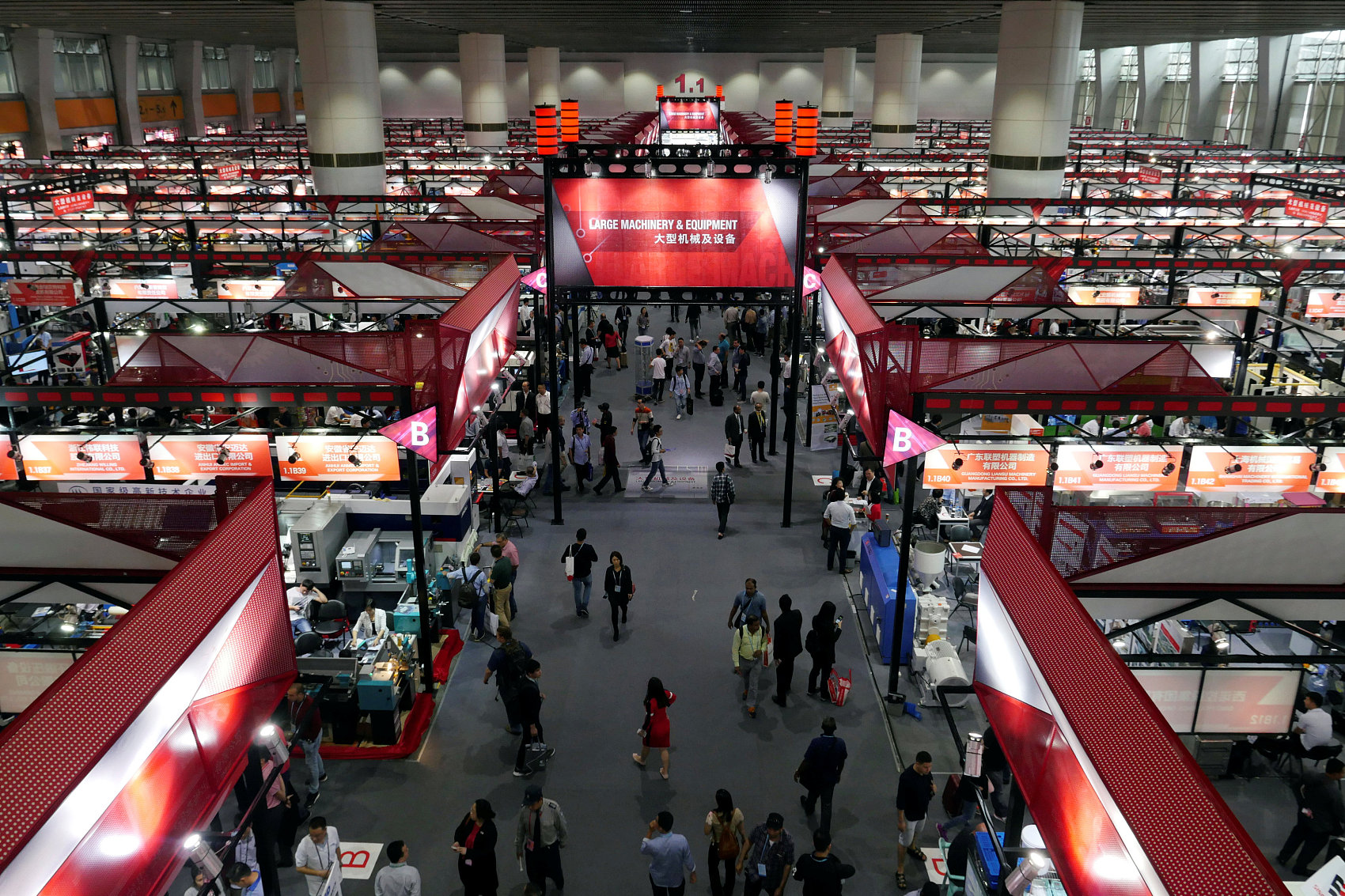 The 122nd Canton Fair opened in south China's Guangdong Province on October 15, 2017. Photo: VCG
As one of the largest trade fairs in the world, the Canton Fair has joined China's anti-poverty battle by setting up a display zone for exhibitors from poor regions.
From now until the 128th fair in 2020, domestic exhibitors from China's 839 poorest counties will be exempt from exhibition fees to display their products at the fair.
"We hope to help drive the export growth of poor regions through the Canton Fair," said Li Jinqi, secretary general with the Canton Fair.
This year, a total of 193 Chinese companies from China's impoverished regions are exhibiting their products at the zone, including Xinlong Fruit Trade.
Located in Jingning county in northwest China's Gansu Province, Xinlong Fruit Trade used to transport apples from mountain orchards to refrigerated areas using only donkeys.
"When donkeys could not pass through the rugged hilly road, local farmers had to carry large bamboo baskets of apples on their shoulders," recalled Deng Yonghong, sales manager of the company.
Thanks to targeted poverty measures, over the past three years Jingning has laid roads to every village, and agricultural vehicles have replaced donkeys. Every household in the county owns at least one truck now.
Apples are the only produce Deng is exhibiting at the ongoing Canton Fair. "Our produce must obtain quality certificates to meet the demands of the international market. Better quality means higher prices and incomes for local farmers," Deng said.
Simon Hallett, a buyer from Manchester, Britain, said while he had seen exhibitions and promotion areas targeting African and Southeast Asian countries at other international fairs before, the scale of the anti-poverty zone at the Canton Fair impressed him.
The zone has seen a large number of labor intensive products being exhibited, such as cloth, carpets and sports goods. But there are also high-tech products.
Xiao Haitao, who is in charge of a bio-engineering company, said his company had researched and developed phycocyanin in a remote county in northern China's Inner Mongolia Autonomous Region. Phycocyanin can be used to produce biological blue pigment.
The company is expected to export 10 tonnes of phycocyanin products a year, with a total value of more than 10 million yuan (1.5 million U.S. dollars).
"Science and technology firms that adapt to global markets can be developed in poor regions. As more entrepreneurial talent goes to those regions, infrastructure is improved and awareness of developing science and technology is raised," he said.
In addition to create opportunities for domestic enterprises in impoverished regions, the Canton Fair also opens doors for businesses from developing countries.
Aya Mya Soe, manager of a lacquerware workshop in Myanmar, said it was the first time his company had taken part in the fair.
The workshop has more than 60 Myanmar workers, who are not only looking forward to obtaining orders at the fair, but using it to make contact with people from other countries.
"The anti-poverty experiences of Chinese enterprises can set a good example for us. We want to increase our staff's income with the help of the Chinese platform," he added.