Fresh Start: Podcast News (5/3/2019 Fri.)
People's Daily app
1556834310000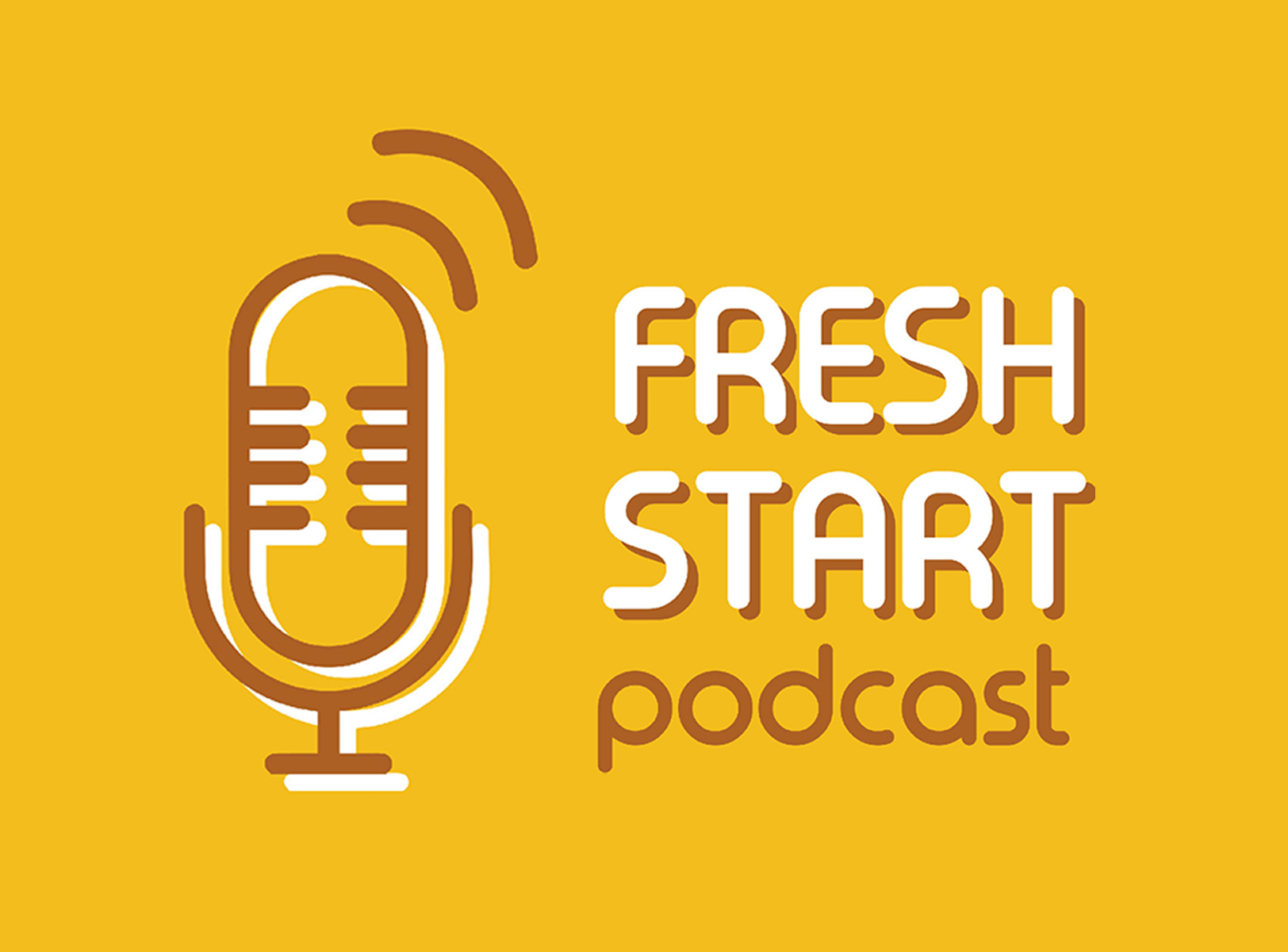 Welcome to Fresh Start.
This is People's Daily app.
Here are today's picks from our editors.
China's new opening-up measures to further vitalize banking, insurance sectors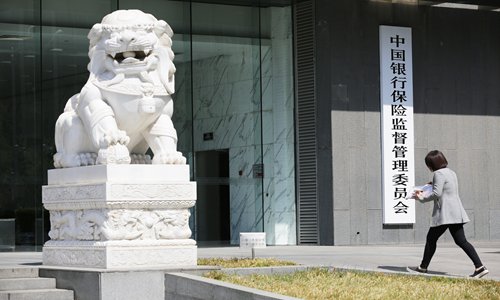 China expects to further optimize the investment and operation environment for foreign investors in its financial sector with new measures to open the field wider, according to the country's top banking and insurance regulator.

A total of 12 new rules will be released soon on the basis of profound research and evaluation, Guo Shuqing, chairman of the China Banking and Insurance Regulatory Commission (CBIRC) said Wednesday.
According to the new measures, asset requirement for foreign banks to set up foreign-funded legal person banks or branches will also be removed in a bid to further diversify the structure of banking institutions in China. (Xinhua)
Sri Lanka names Easter suicide bombers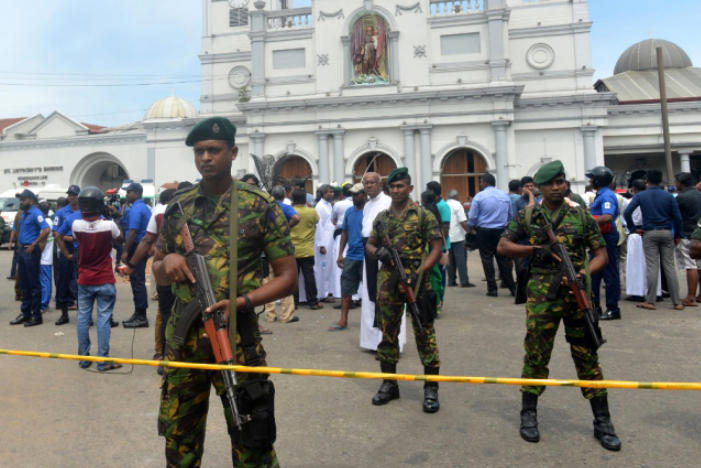 Sri Lanka's police Wednesday named nine people who staged Easter Sunday suicide bombings that killed 253 people and said the attackers' assets will be confiscated in line with anti-terror laws.

One of the Shangri-La bombers was Zahran Hashim, the leader of the local jihadist group the National Thowheeth Jama'ath (NTJ). He attacked the Shangri-La in the company of fellow Islamist Ilham Ahmed Mohamed Ibrahim.
Ilham's elder brother Inshaf Ahmed was the man who bombed the nearby Cinnamon Grand hotel. (AP)
EU slams US move on Cuba, pledges 'all appropriate measures'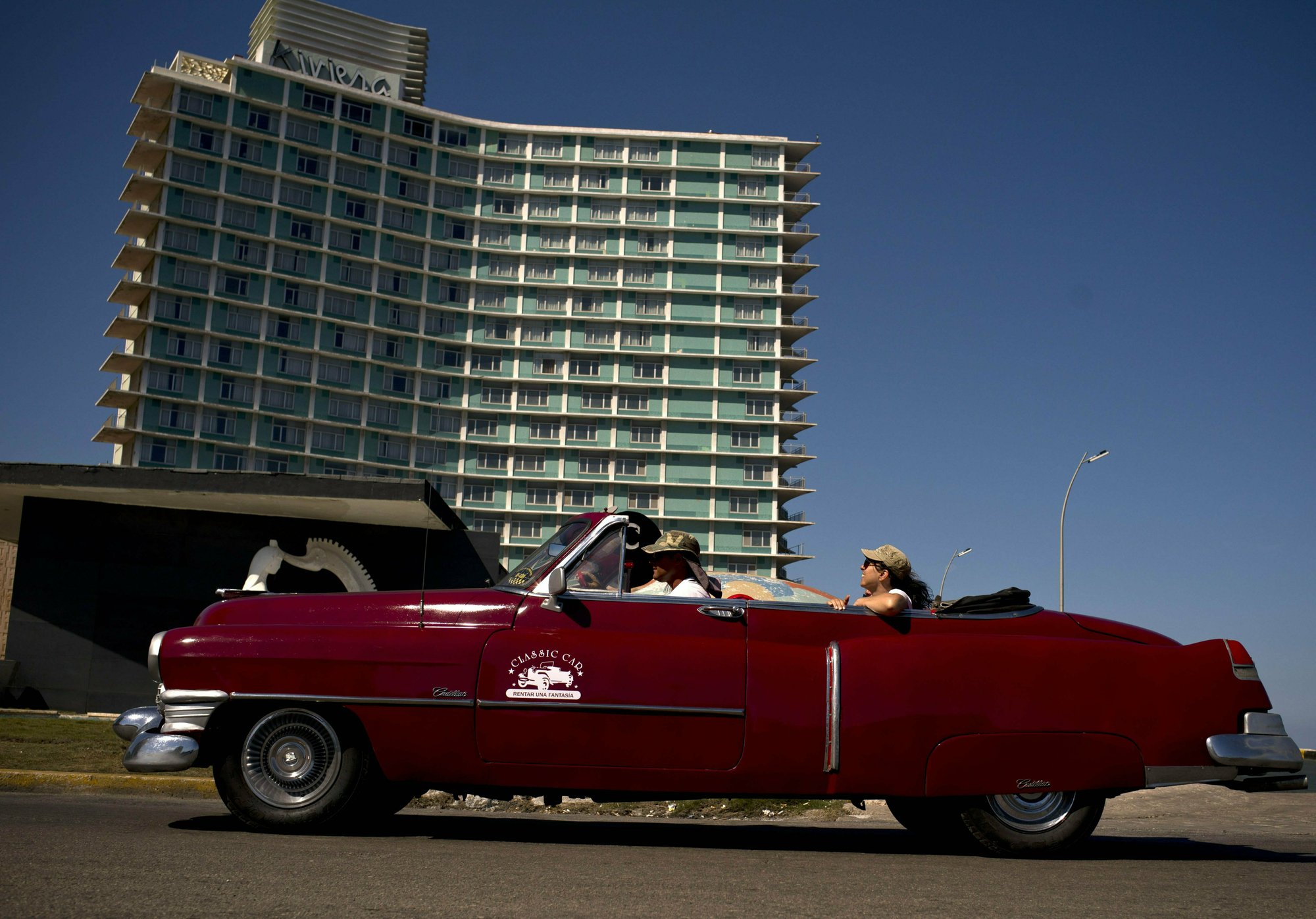 The European Union's top diplomat criticized the US' the full activation of the 1996 Helms-Burton (LIBERTAD) Act on Cuba, labeling it as contrary to international law and pledging to take all appropriate measures against its effects.

The LIBERTAD Act is a US federal law which aims to strengthen the embargo against Cuba.
Title III of the act authorizes US nationals with claims to confiscated property in Cuba to file suit in US courts against persons who may be "trafficking" in such property. But since its enactment in 1996, successive US presidents have exercised the authority to suspend Title III provisions.
The Trump administration will implement Title III effective May 2, US Secretary of State Mike Pompeo said in April, opening the door to potential lawsuits targeting foreign businesses in Cuba. (Xinhua)
Assange refuses extradition to US; long legal fight expected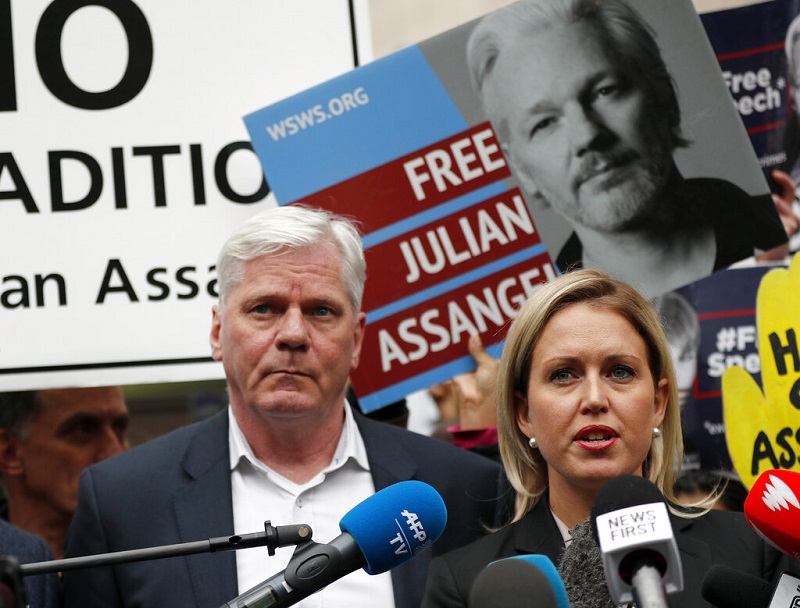 WikiLeaks founder Julian Assange told a London court on Thursday he wouldn't agree to be extradited to the US, where he is accused of conspiring to hack a Pentagon computer.

US authorities have accused Assange of scheming with former Army intelligence analyst Chelsea Manning to break a password on a classified government computer.
The US charge against Assange carries a maximum five-year prison sentence, but he is worried the US could add further, more serious allegations against him. (AP)
UK Defense Secretary fired over 'unauthorized disclosure of information'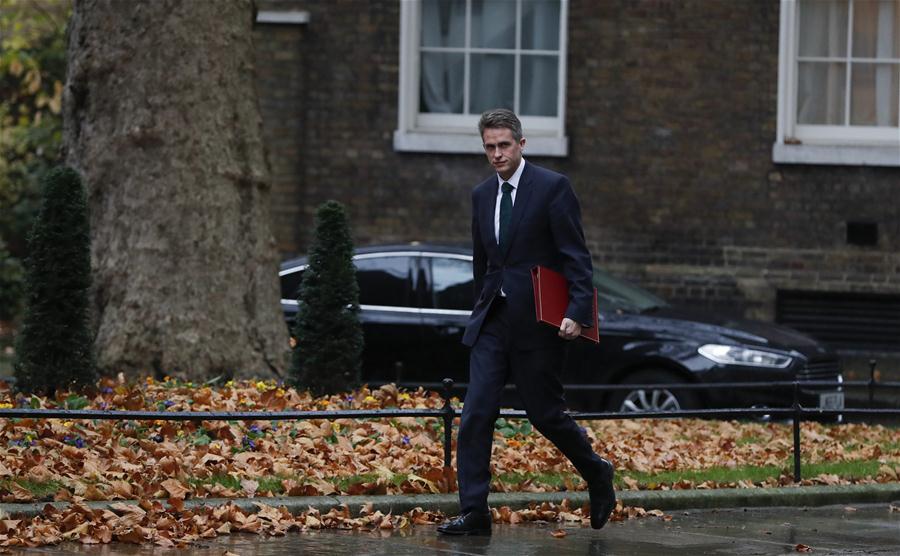 Downing Street said Wednesday in a statement that Defense Secretary Gavin Williamson had been sacked by the Prime Minister for "unauthorized disclosure of information."

A Downing Street spokesperson said, "The Prime Minister's decision has been informed by his conduct surrounding an investigation into the circumstances of the unauthorized disclosure of information from a meeting of the National Security Council.
The British government has appointed Penny Mordaunt as new defense secretary to replace Williamson. (Xinhua)
New fossil evidence gives insight into ancient hominins on Qinghai-Tibet Plateau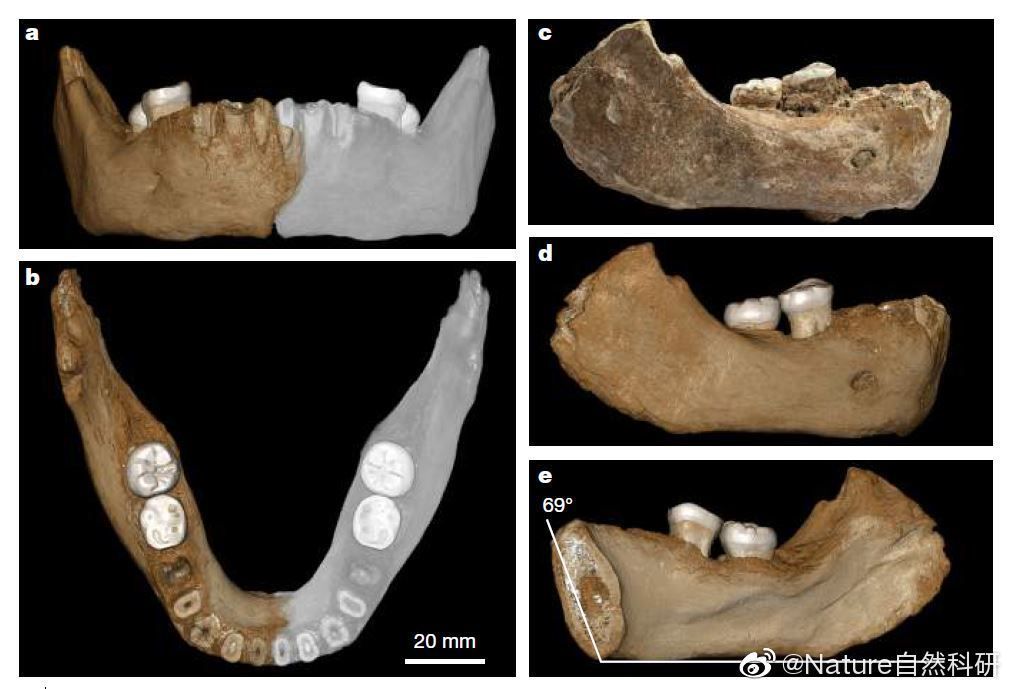 A 160,000-year-old mandible fossil may indicate that Denisovans, an ancient hominin group, adapted to living on the Qinghai-Tibet Plateau long before modern humans even arrived in the region, according to a study published online on Wednesday in the journal Nature.

Denisovans are an extinct sister group to Neanderthals, known only from fossil fragments previously found at Denisova cave in Russia.
A team led by researchers from the Chinese Academy of Sciences, Lanzhou University and the Max Planck Institute for Evolutionary Anthropology (MPI-EVA) used ancient protein analysis to study the fossil, which is a hominin lower mandible that was found in a cave in Xiahe in China.
"The mandible is by far the earliest known hominin fossil on the plateau," a researcher said. (Xinhua)
Chinese-American actress Lucy Liu honored with Hollywood Walk of Fame star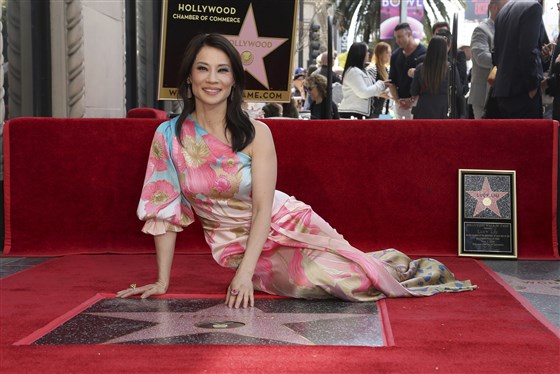 Lucy Liu, a Chinese American actress, director and artist, received a star on the Hollywood Walk of Fame on Wednesday, becoming the second Asian-American woman ever to receive such an honor.

Hollywood Walk of Fame Producer Ana Martinez said her team placed Liu's star next to Anna May Wong's, the first Chinese American actress to grace Hollywood's film screens.
For seven seasons, Liu co-starred in the highly praised drama series "Elementary" on CBS as 'Dr. Joan Watson.'
Liu also appeared as the unforgettable Ling Woo in the hit Fox series, "Ally McBeal," a role for which she earned Primetime Emmy and Screen Actors Guild nominations for Outstanding Supporting Actress in a Comedy Series.
Her previous films include "Charlie's Angels," "Kill Bill," and "Lucky Number Slevin." She voiced the role of Lady Sagami in the 2015 Academy Award nominated film "The Tale of The Princess Kaguya," and that of Viper in the trilogy for Paramount's animated smash hit "Kung Fu Panda." (Xinhua)
Thanks for listening and be sure to catch us tomorrow.
And now for the Question of the Day:
Which language has the richest vocabulary?
(Answer: English.)
Today's quote is from Lebanese poet Khalil Gibran (1883-1931).
"Life without love is like a tree without blossoms or fruit."
(Produced by Nancy Yan Xu, Ryan Yaoran Yu, Lance Crayon, Elaine Yue Lin, and Chelle Wenqian Zeng. Music by Eugene Loner.)